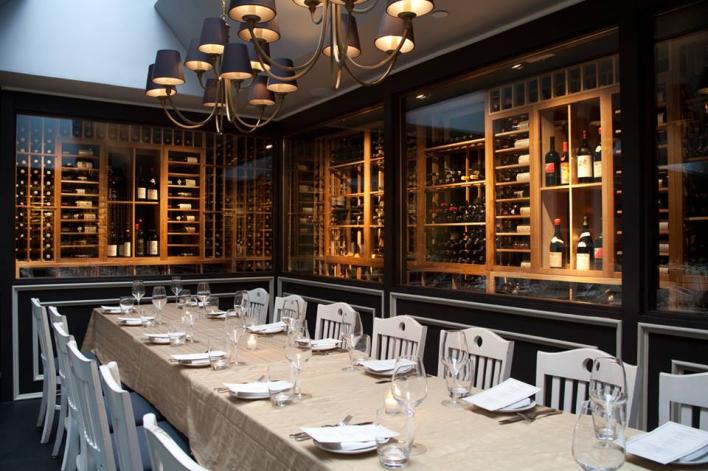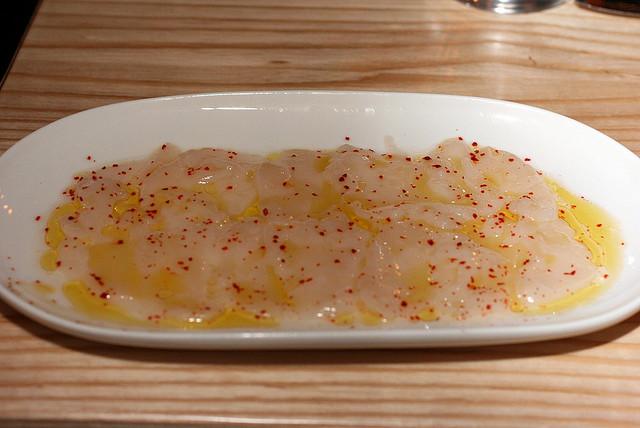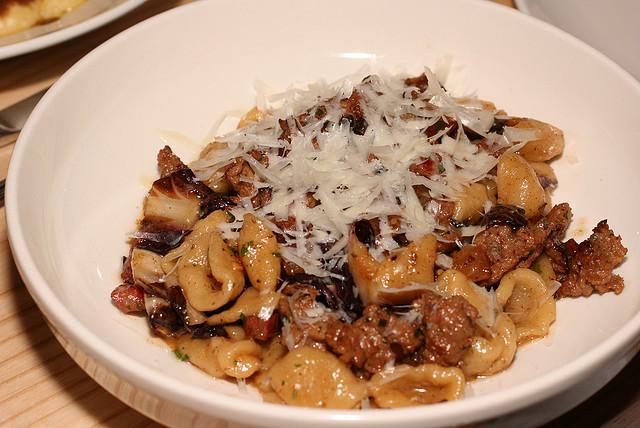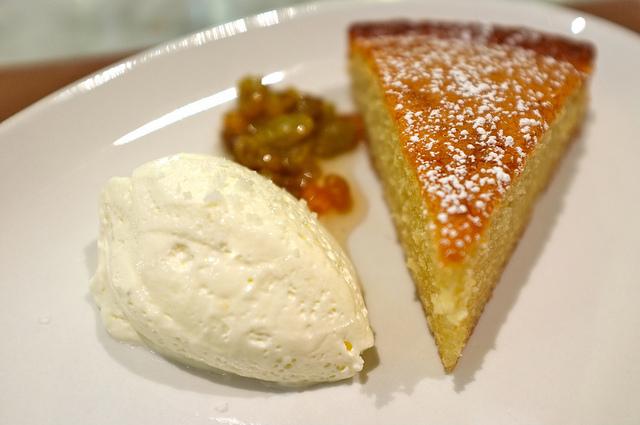 Authentic Italian Dining with a Modern Twist: L'Artusi...
Authentic Italian Dining with a Modern Twist: L'Artusi
Opened in 2008, L'Artusi is Gabe and Katherine Thompson's modern spin on traditional Italian cuisine. Named after Pellegrino Artusi who published a cookbook called The Science of Cookery and the Art of Eating Well, this restaurant has seating for 110 across two floors and an haute private dining experience in the walk-in wine cellar. Also there's a raw bar, a cheese bar, a traditional bar bar and a chef's counter that let's you get a peek into the open kitchen.
The cuisine is Italian, and it's the kind of Italian cooking that's not afraid to go rich and high on flavor with garlic, salt, cream, lemon and even fat.
The roasted mushrooms with fried egg, pancetta and homemade ricotta is a must on the menu, and the quality of the mushroom is meaty, rich and zesty. Scallop crudo are simply cevichéd scallops, seasoned with sea salt, espelette chilli and bathed in lemon juice and olive oil.
Pasta is the staple here, so make sure you save room for these even if you have to skip the "Carne". For meat lovers, we recommend orecchiette with lamb sausage, salumi and sharp pecorino, for seafood you can't go wrong with linguine "Nero" with black squid ink, rock shrimp, clams and cod and if you're in the mood for something more vegan, the pizzoccheri is the winner, fresh buckwheat pasta with shreds of Brussels sprouts and layered in melted Fontina cheese.
If dessert is on your mind the olive oil cake and the hazelnut chocolate torta are a popular way to wrap up your meal.
For wine, there's a massive, carefully selected varieties of Italian bottles from every regions of the country, price ranging from $65 for 2010 "nestri," meroi white to the $1500 1989 barolo "enrico vi," red.
The scene is trendy/ dressy and the ambiance is great for people watching and special dates. It can get crowded and busy yet manages to remain cozy and comfortable.
photo credit: Jessica B., Premshree Pillai