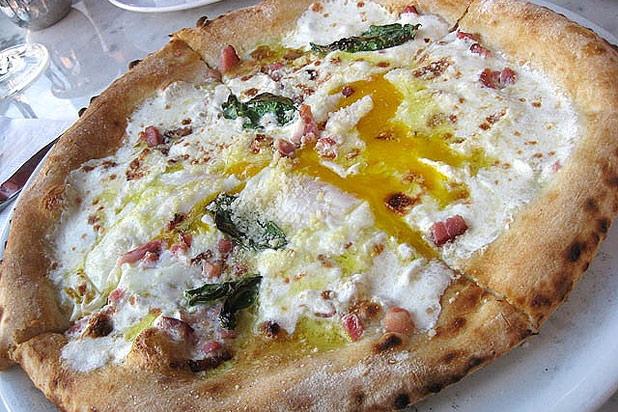 Motorino - Award Winning Pizza in NYC ...
Motorino - Award Winning Pizza in NYC
In addition to the traditional varieties of marinara and Margherita pizza, Motorino offers a handful of more spirited pies, including one with cherry stone clams, and another with Brussels sprouts. (And while it has nothing to do with the quality of their pies, Motorino also happens to serve one of the best octopus appetizers in the city.)
Some spaces are cursed. Others are blessed. When Anthony Mangieri shuttered Una Pizza Napoletana at 349 East 12th St. and headed out to San Francisco, Mathieu Palombino took over the lease, renamed the space Motorino, and the East Village pizza scene hardly seemed to skip a beat since.
Now in addition to the East Village location, Motorino has made their award winning pies more available by expanding to 2 other locations in NYC (Soho and Williamsburg) as well as one in Hong Kong and Manila.