Navigating the Complex NYC Rental Market: Prices, Trends and Tips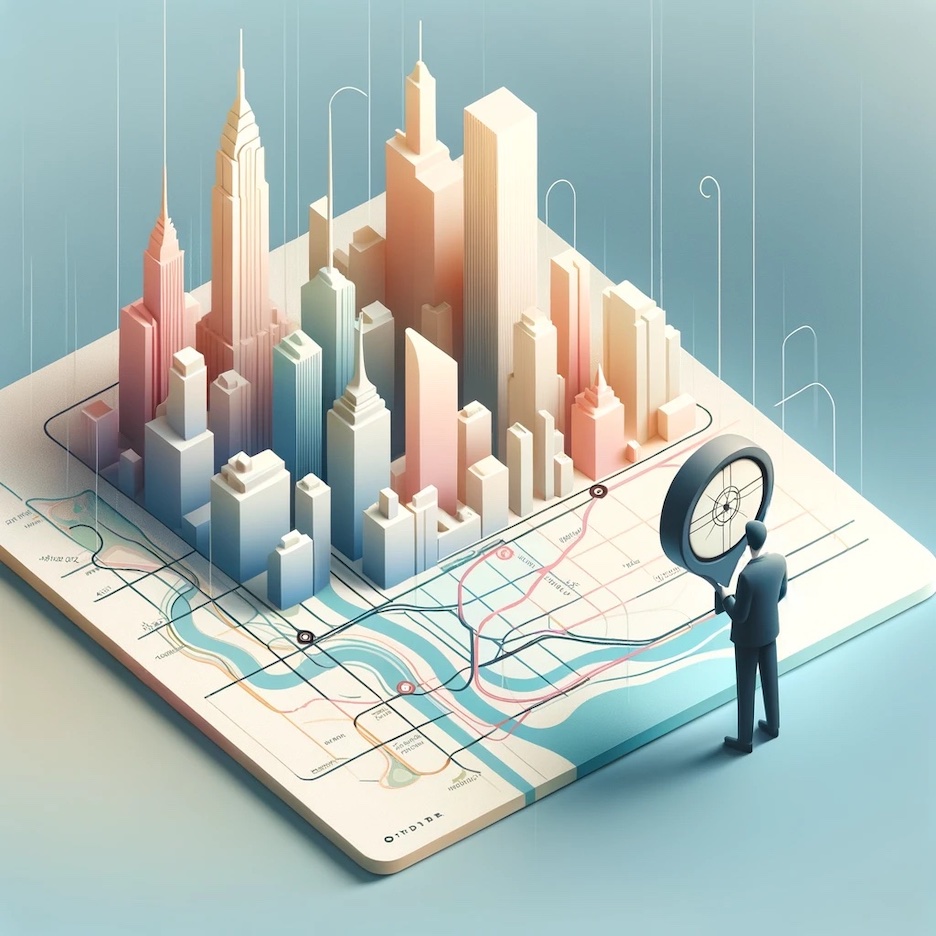 New York City's rental landscape continues to be among the most expensive in the country. However, prices can vary widely depending on the borough and neighborhood. Here is an overview of the current market conditions and popular areas to rent across the five boroughs:
Manhattan Neighborhoods: The Pinnacle of Urban Living
Manhattan remains the most prestigious and expensive place to rent in New York. Median rents for a 1-bedroom now exceed $4,000, while luxury buildings in areas like SoHo, TriBeCa and Lincoln Square can command rents from $5,000 to $10,000 per month.
More affordable Manhattan options still exist. In neighborhoods like East Harlem and Washington Heights, median rents for 1-bedrooms are around $2,800. Studio apartments start from $2,500-$3,500, while 2-bedrooms range from $4,500-$8,000.
Kips Bay: This east side neighborhood has seen a 39% jump in median asking rents to $4,000, catering to those who seek modern high-rise apartments or established condo and co-op buildings, with proximity to Koreatown, NoMad, and the Flatiron District​​.
East Harlem: A surge in popularity has brought a 21% increase in median rents to $2,600. The neighborhood's art scene and new developments make it a sought-after location for those looking for affordability within Manhattan​​.
Tribeca: Offers luxury living with amenities, entertainment, and a peaceful vibe away from Midtown's bustle​​.
Soho: Known for its iconic cobblestone streets, cast-iron architecture, and unparalleled shopping scene​​.
Upper East Side: Upscale area, near museums. Features luxurious real estate, excellent schools, and abundant green spaces like Central Park​​.
Greenwich Village: Boasts picturesque brownstones, vibrant entertainment, and a youthful, bohemian vibe​​.
Upper West Side: A tranquil, residential area known for culture and intellectual pursuits. Family-friendly, near Central Park and Riverside Park​​.
West Village: Offers a European vibe with its brownstones and cobblestone streets, plus a thriving entertainment scene​​. Trendy bars and restaurants.
Chelsea: A mix of historic charm and contemporary living, known for its art galleries, High Line park, and nightlife​​.
Hell's Kitchen: Central location, walking distance to Broadway shows
Brooklyn Neighborhoods: Diverse and Trendy
Brooklyn has seen rapid rent growth, but generally remains more affordable than Manhattan. The median rent for a 1-bedroom apartment is now over $3,500 in hot spots like Williamsburg and Downtown Brooklyn. However, neighborhoods farther out have lower rents, averaging under $2,000 in Canarsie and Flatlands.
Typical price ranges in Brooklyn are:
Studios: $2,000 to $2,800
1-bedroom: $2,500 to $3,800
2-bedroom: $3,000 to $4,500
North Brooklyn is known for its proximity to Manhattan and desirable amenities:
DUMBO: The waterfront park in DUMBO features stunning Manhattan views, greenery, and recreational facilities. Its cobblestone streets and former industrial lofts now house stylish apartments, contemporary art galleries, and modern offices.
Williamsburg: Hipster enclave, offering vibrant nightlife and a plethora of dining options.
Brooklyn Heights and Downtown Brooklyn: Present a picturesque urban landscape.
Park Slope: Known for excellent schools and family-friendly vibes, near Prospect Park.
Clinton Hill, Fort Greene, and Carroll Gardens: Historic area near Brooklyn Academy of Music. Provide quaint neighborhood gems with a strong community feel.
Bushwick: Stands out for its affordability and is a millennial favorite due to its cultural vibe​​.
Central Brooklyn
Crown Heights: Offers affordability and proximity to Prospect Park, becoming a popular alternative for those priced out of more expensive neighborhoods.
Prospect Lefferts Gardens and Flatbush: Known for their vintage townhouses, large spaces, and lower prices.
Windsor Terrace and South Slope: Are family-friendly areas right by Prospect Park​​.
Bay Ridge: Residential area with good value
Eastern Brooklyn
Canarsie, Brownsville, Cypress Hills, and East New York: These neighborhoods offer very affordable renting options with good transportation access, attracting interest due to new developments​​.
Queens: A Blend of Culture and Affordability
Queens remains the best bargain for renters in New York City. The median rent for a 1-bedroom apartment is around $2,500. Long Island City and Astoria are popular with young professionals given their proximity to Manhattan. Areas further east like Jamaica and the Rockaways have lower average rents under $2,000.
Typical Queens apartment rents are:
Studios: $1,800 to $2,300
1-bedroom: $2,000 to $2,800
2-bedroom: $2,400 to $3,500
Best Neighborhoods to Rent in Queens
Long Island City: High rise buildings near Manhattan. Known for its vibrant atmosphere suited to young professionals and its active nightlife, Long Island City combines modern living with accessibility to Manhattan.
Astoria: Trendy area near parks and museums. For those who cherish culture, Astoria is the place to be, with a rich array of eateries, shops, and easy access to cultural institutions.
Forest Hills & Far Rockaway: Suburban feel with low rise buildings. Ideal for families, these neighborhoods offer a balance between city life and more serene. Beachfront community and summer destination in Far Rockaway.
Bayside: If a suburban feel is what you're after, Bayside provides spacious living with a touch of greenery and a slower pace of life.
Ridgewood: As an alternative to Brooklyn, Ridgewood offers a similar edgy vibe but with more gentle pricing.
Ditmars Steinway: Young professionals will find Ditmars Steinway appealing for its blend of vibrant culture and quieter residential streets.
Kew Gardens: With a focus on families, Kew Gardens offers spacious options and a strong community feel.
Sunnyside: For those seeking a small-town vibe within the city, Sunnyside's charm is hard to beat.
Jackson Heights: Celebrated for its cultural and ethnic diversity, Jackson Heights brings an international flavor to Queens' residential market.
The Bronx
The Bronx is an increasingly attractive option for renters looking for space and affordability. Median 1-bedroom rents are around $2,000, with prime locations near the subway costing more. Neighborhoods like Riverdale and City Island offer a quaint, suburban atmosphere.
Average Bronx apartment rents:
Studios: $1,600 to $2,000
1-bedroom: $1,800 to $2,500
2-bedroom: $2,200 to $3,000
Notable Bronx neighborhoods include:
Riverdale: Upscale area along the Hudson River
City Island: Charming, village-like community
Pelham Bay: Residential family-friendly area
Mott Haven: Industrial, up and coming area
With its diverse neighborhoods, amenities, and rental price points, New York City offers many options for renters. Researching neighborhoods thoroughly and working with an experienced broker can help find the perfect rental in this dynamic market