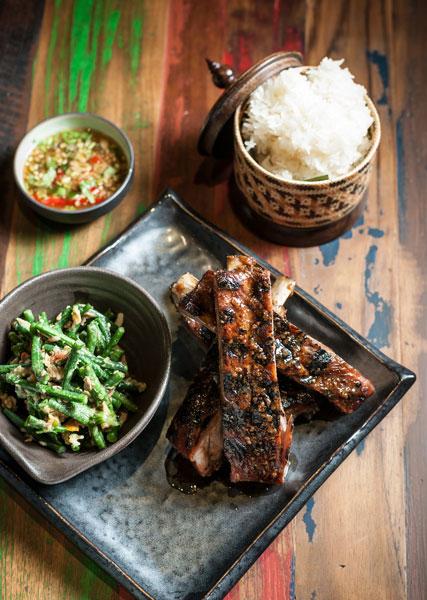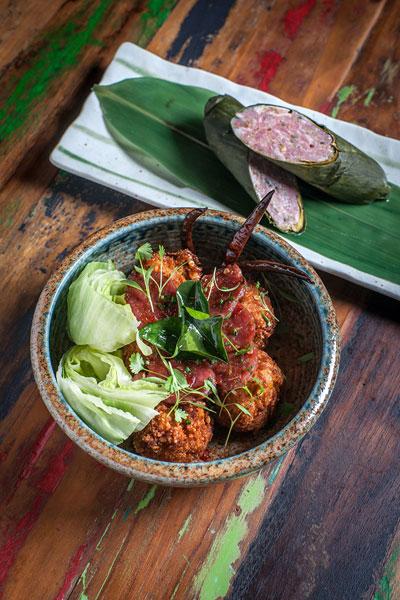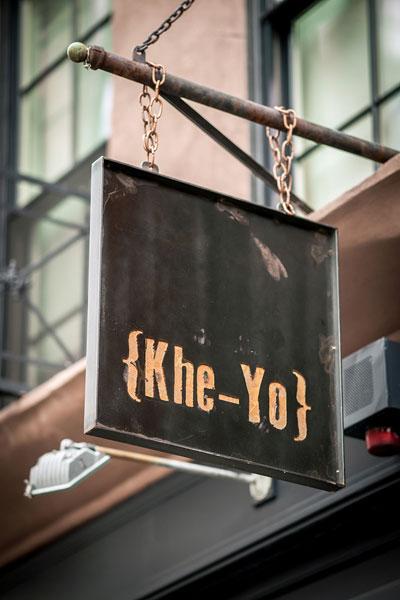 Iron Chef Backed Laotian Restaurant in Tribeca: Khe-Yo...
Iron Chef Backed Laotian Restaurant in Tribeca: Khe-Yo
Iron Chef Marc Forgione along with long-time employee Soulayphet Schwader brings Laotian-inspired Southeast Asian cuisine to TriBeCa. Showcasing the best ingredients through Laotian techniques and flavors, the menu will offer ingredients such as banana flowers, green mango, lime-leaf sausage and "bang-bang" (spicy chilly sauce).
Your first dish is the "sticky rice" with 2 dipping sauces are Free! The slightly tangy and delicate mounds of gelatinous grain are best scooped up, dipped in either bang bang or eggplant puree and eaten with your hands.
Dishes to try:
- Crunchy Coconut Rice – Crispy crust, nice tang from fried lime leaves and thick slab of spicy sausage gives added savoriness. Mashed together, scoop the concoction with lettuce wedge, and let your palates dance.
- Special Pig's Face - Be warned, an entire pig's face will be presented but any aversion will quickly vanish once you bite into the crispy skin and juicy cheek. An accompaniment of dried rice paper, vermicelli, cucumbers, mint goes nicely together with the rest of the dish.
- Roasted Brussels Sprouts –Perfectly roasted baby Brussels mixed in with small chunks of pork belly and dressed with the most amazing sauce. Yum!
Khe-Yosk (Loatian Lunch Sandwich Counter)
Monday – Friday, (11:30 a.m. – 2:30 pm.)
photo credit: Khe Yo