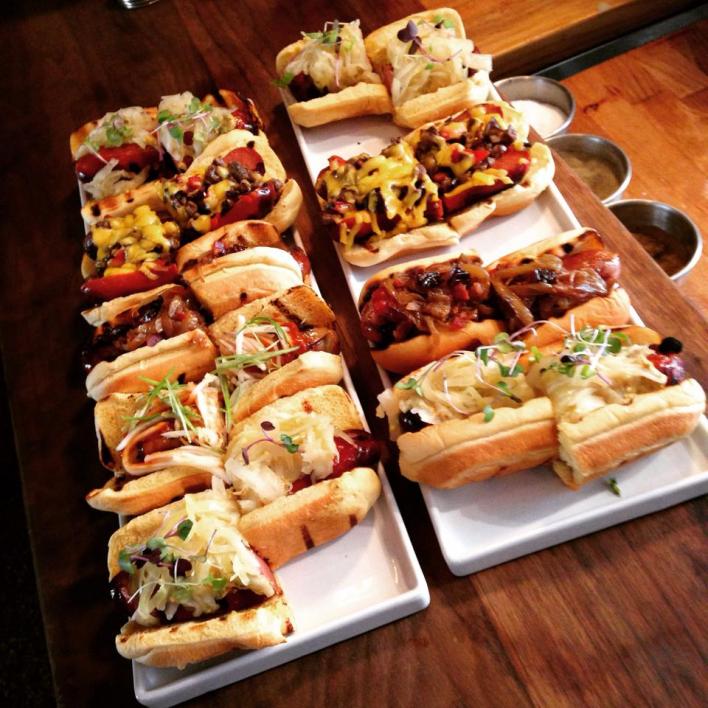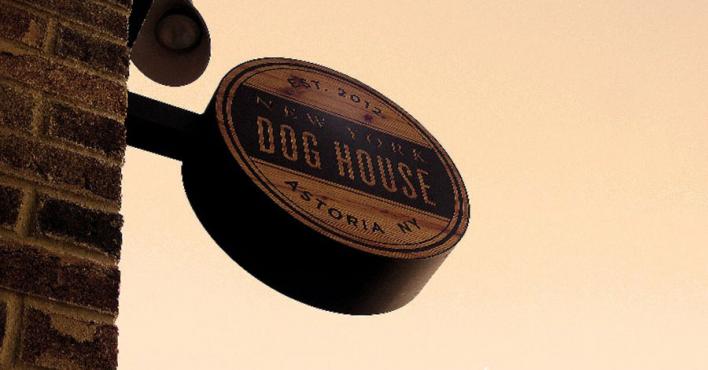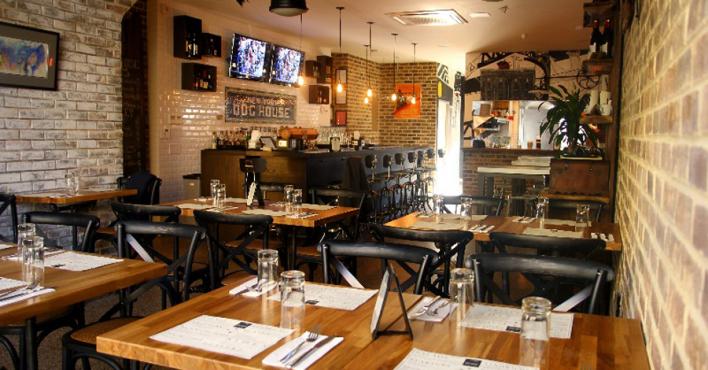 Gourmet Hot Dogs & Gastropub in Astoria: New York Dog House...
Gourmet Hot Dogs & Gastropub in Astoria: New York Dog House
Located in Astoria, the New York Dog House seamlessly blends a hot dog joint with a stylish dining ambiance. Using only the freshest ingredients, the Dog House serves "Signature" gourmet sausages including a range of platter items and sides in a cozy gastropub environment.
For starters, beet salad is a medley of sweet red and golden varieties with goat cheese, walnut, shaved pecorino and mint. The Steamed Pei Mussels is bathed in smoky saffron tomato sauce - "Baked Mac & Cheese" featured cheddar, fontina and mozzarella scorched crispy on the outside, rich and gooey underneath.
Unlike your typical franks, the "Signature Dog" series features various German-style würst sausages and Polish kielbasas.
CLASSIC NY'er is homemade mustard and krauts over highly seasoned Knackwurst, which is ground veal, ground pork and garlic - aged for up to five days and typically smoked in oak wood.
The COWBOY uses cheddar bratwürst or German classic sausage pan-fried and topped with caramelized onions, crispy bacon, pickled chipotle and homemade BBQ sauce.
CALIFORNIA DOG features weisswürst or white sausage, a traditional Bavarian sausage made from minced veal and pork back bacon - usually seasoned in parsley, lemon, mace, onions, ginger, and cardamom, boiled and served under fresh lettuce and avocado.
Also of note is the Slaw Dog which features house-made slaw over Polish "Kicking Kielbasa" sausage!
Slightly pricey (especially for hot dogs), but it's not your typical hot dogs though young children might not appreciate the "gourmet" efforts.
photo credit: NYDH