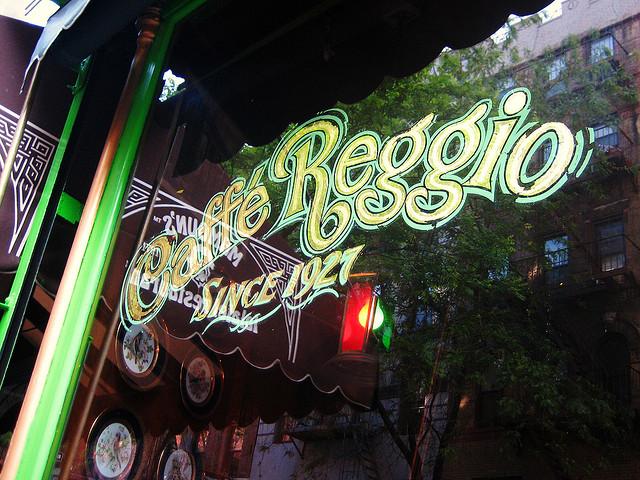 Oldest Coffee House in West Village: Caffe Reggio...
Oldest Coffee House in West Village: Caffe Reggio
Featured as in the classic New York movies like The Godfather and Serpico, the Village's oldest coffee house (since 1927) has harbored free spritied artists for decades, most notably beat generation poets like Kerouac and Corso. According to NY Mag, "The spot is also storied to have introduced cappuccino to New York when the original owner spent a then ungodly $1,000 to import an espresso machine (the chrome and bronze beauty still on display) from Italy".
Caffe Regio

Established 1927, Caffe Reggio is located in the heart of historic Greenwich Village, just steps away from Washington Square Park. Our welcoming sidewalk tables allow diners to take part in the festival that is the Village or relax inside and enjoy one of our delectable treats while taking in the many pieces of art adorning Caffe Reggio's walls. Whatever you are in the mood for, Caffe Reggio offers an abundance of art and leisure. Enjoy!
photo credit: Robyn Lee