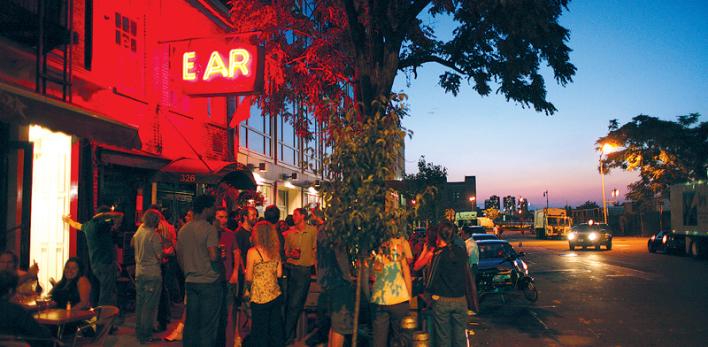 Arguably The Oldest Pub in New York City...
Arguably The Oldest Pub in New York City
Ear Inn: There's no school like old school. Established in 1830, the historic inn was popular with colorful characters from the waterfront of the Hudson. The rusty décor and furnishings hasn't changed much since, but locals still fill this place thanks to it's relaxed vibe and old-school charm.
The Ear has been Soho-based from days of yore, and when you set foot inside you'll feel like you walked right back into them. Everything – from its signage to its floors to the fireplace – suggests a place with a lot of crust and rust, and that's what makes it a popular hangout for local artists and musicians who come to enjoy a cheap cold one, or revel in the cool surroundings.