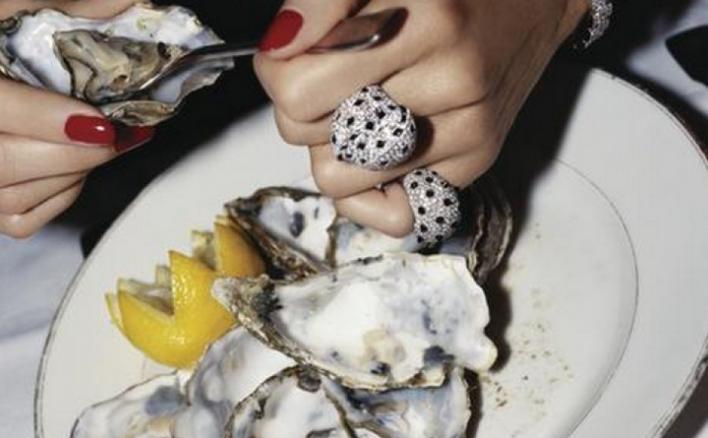 The Standard - Bubbly and Briny...
The Standard - Bubbly and Briny
...Every Tuesday, The Standard Grill will host a special Oyster Champagne Bash. We did some serious Table Talking with The Standard, High Line's sommelier on the ideal bubble and oyster pairings.
Tuesdays, 10:30pm - 2am
Reservations suggested: Phone The Standard Grill at (212) 645-4100 or email
thestandardgrill@standardhotel.com
The Standard

Oysters, the most tender and delicate of all seafoods, are never out of fashion. Not in life, nor at The Standard Grill where mountains of succulent bivalve mollusks await on beds of crushed ice. For the pleasure of nocturnal sophisticates, The Standard is going a step further into the realms of ecstatic gastronomy: a late night menu (10:30pm-2am) that matches selected oysters with the finest French Champagnes and European sparkling wines. And how did the clever minds at The Grill love match the briny with the breezy, the firm with the floral, the fruity with the effervescent?

"We just played around."