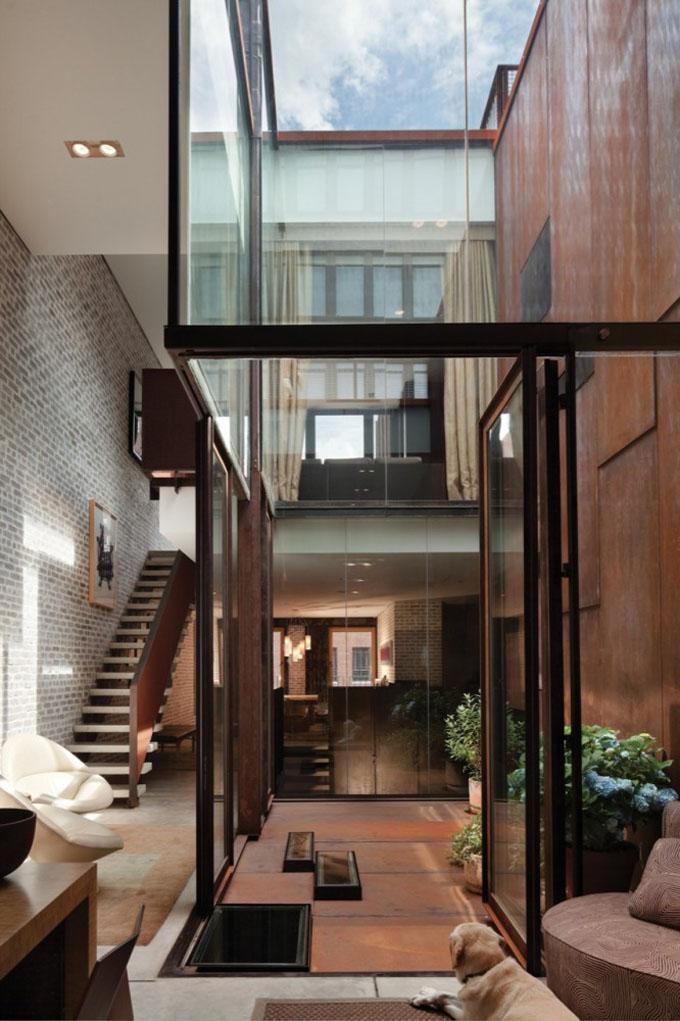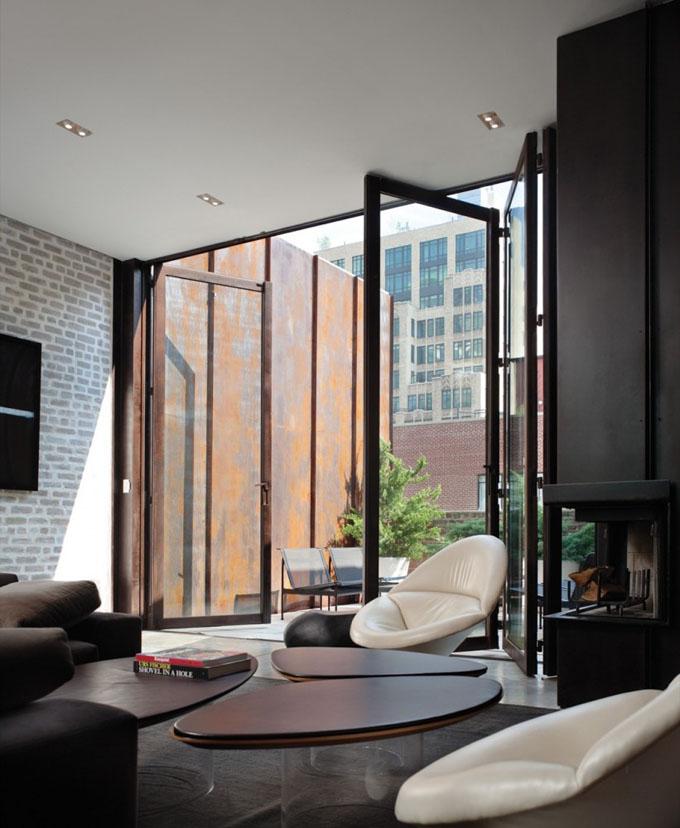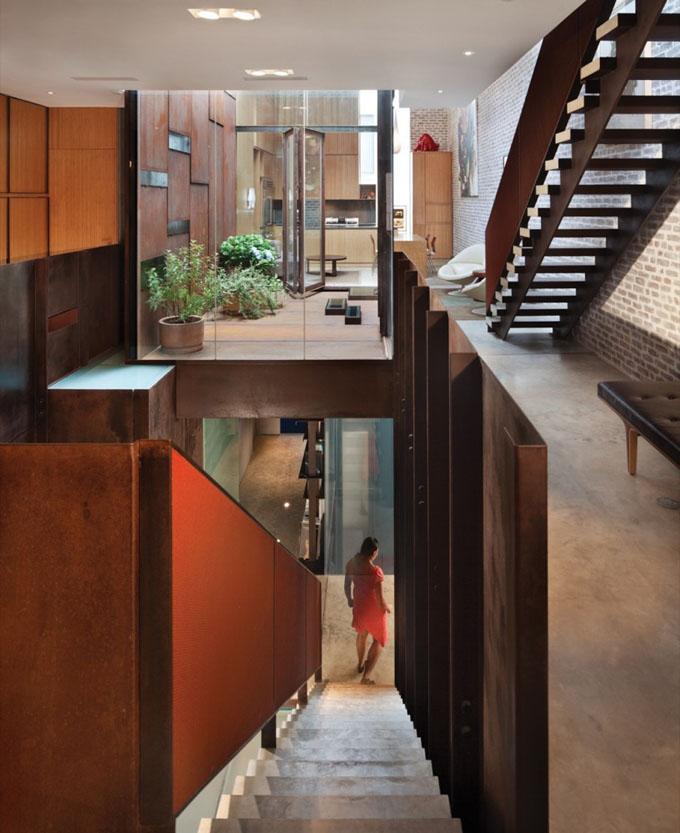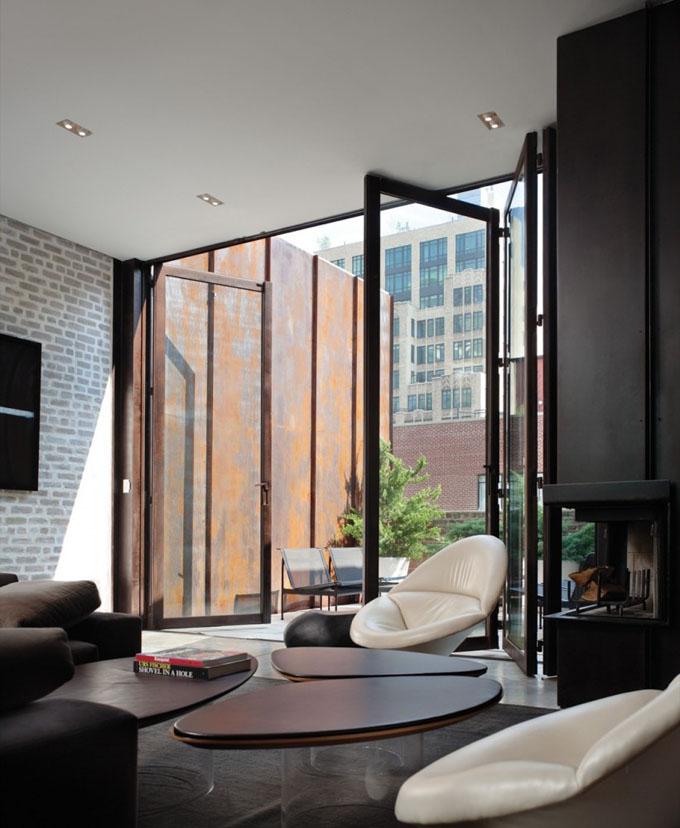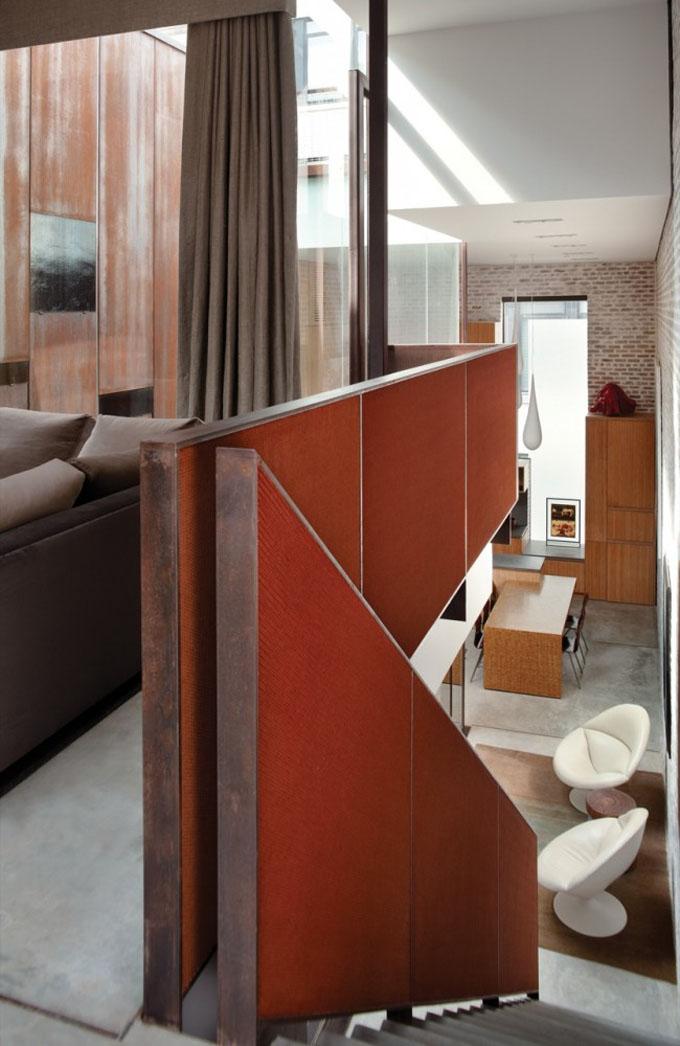 TriBeCa Inverted Warehouse Townhouse ...
TriBeCa Inverted Warehouse Townhouse
Bookmarc
The Inverted Warehouse Townhouse has received numerous U.S. awards. It is the creation of Dean-Wolf Architects of New York, where architect Charles Wolf and designer Eunjeong Seong were in charge of the project...

an impressive conversion of a loft (of 10,500 square feet) within a vast warehouse that covers the entire lot, leaving no room for outside space, garden or patio.
The main achievements of Dean-Wolf's work are cutting the roof open to let the natural light in and then using glass panels to let it shine into the dark centre of the expansive structure.