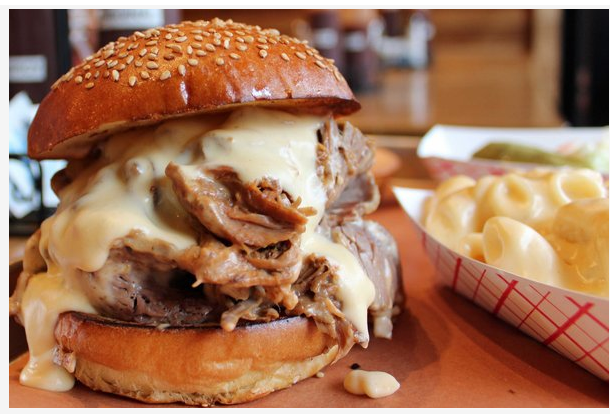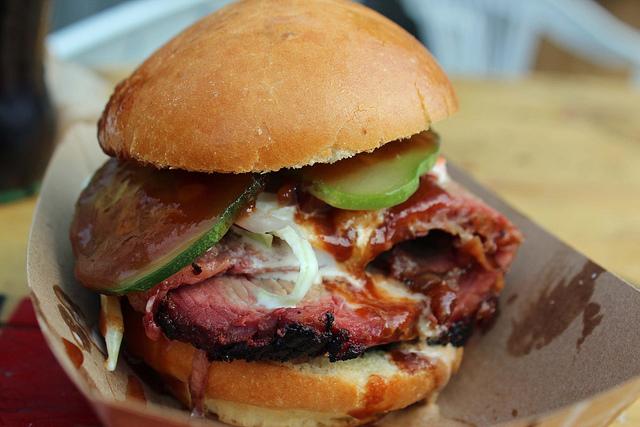 Mouthwatering Burgers and Sliders at the Butcher Bar...
Mouthwatering Burgers and Sliders at the Butcher Bar
Butcher Bar sets out to be a butcher shop 1st and a dine in joint second.
Burger fans will appreciate Bob's Burger at the Butcher Bar. This $12.99 half-pound patty is formed from beef briskets laced with bits of smokey bacon, making each bite giving a satisfying crunch. Pressed with lettuce, tomato between sesame buns, with an option of 2 home-made BBQ sauces of varying spice and sweetness. Tons of flavor, somehow the cheese feels extravagant.
Butcher Bar's primary commitment is to its meat. a philosophy that is transparent through its prominent butcher case and barbecue offerings. Beef ares grass-fed or grass-fed grain-finished; pork and poultry come pasture-raised. Most of it's domestically sourced, organic when available and a chalkboard listing the place of origin of the meat for every week.
This is Astoria's first high-end shop specializing in locally sourced, hormone-free meats, for people who prefer not to fire their stove, about 10 little tables are provided for immediate consumption.
When you are here, also try their mouthwatering cut Slider (bottom pic) or smothered in cheese and onion, the Philly vogue.