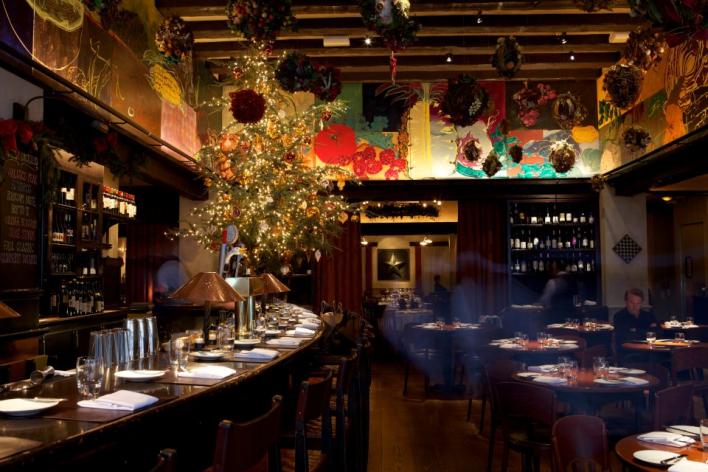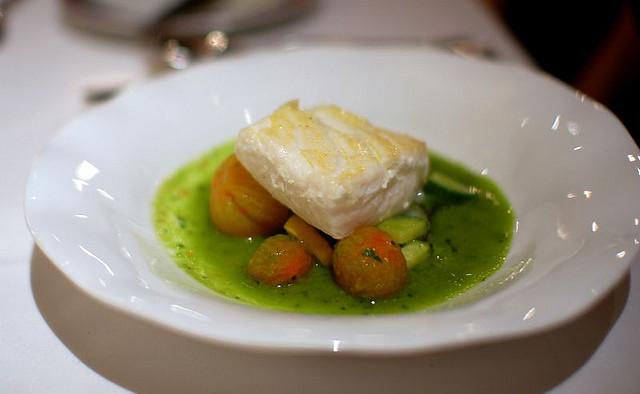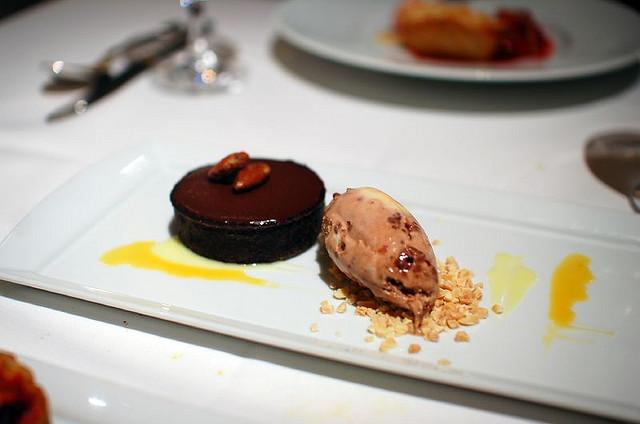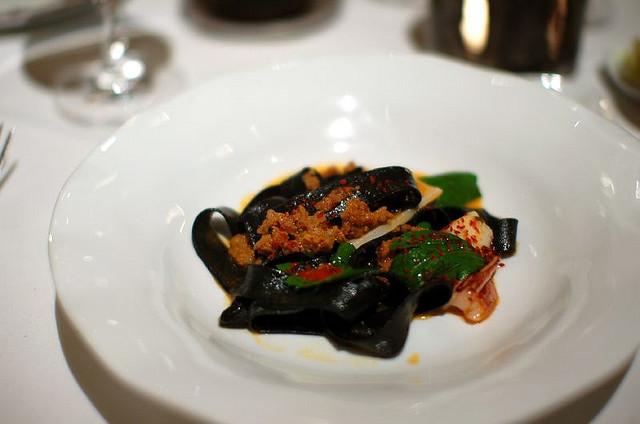 Classy American Eatery - Gramercy Tavern...
Classy American Eatery - Gramercy Tavern
Unquestionably the quintessential dining experience, for the last 20 years, Gramercy Tavern has dazzled patrons with fabulously executed seasonal fare in an attentive yet unpretentious atmosphere. Danny Meyers owns the restaurant and features the cuisine of Chef Michael Anthony.
Two dining experiences up for grab depending on your taste, occasion and what you're in the mood for.
The Tavern is casual, trendy, walk-in friendly and sports a bit of a bar scene. It offers menu items in a la carte fashion, such as Fluke Tartare (with Turnips, Citrus and Lentils) or Grilled Calamari ( decked with Corn, Kohlrabi and Chorizo) for appetizer. Entrée, a twist on Polish Kielbasa or Duck Confit paired with Freekeh, Okra and Sweet Peppers.
While The Dining Room, more elegant, sophisticated and choice of 3-course or the seasonal 6-course taster prix-fixed dinner menu. Try the Squid Ink Tagliatelli topped with meaty lobster, halibut in smooth mushroom broth, smoked arctic char or the delicately roasted duck.
During lunch, the appetizers cost between $3-16 with entrees ranging from $18 (eggplant & mushroom lasagna) to $24 (duck confit). Dessert is $9 each for sundaes, puddings, cobblers or sorbets. Prix-fixed 3-course dinner is $92 and 6-courses taster starting at $120.
photo credit: uterior epicure