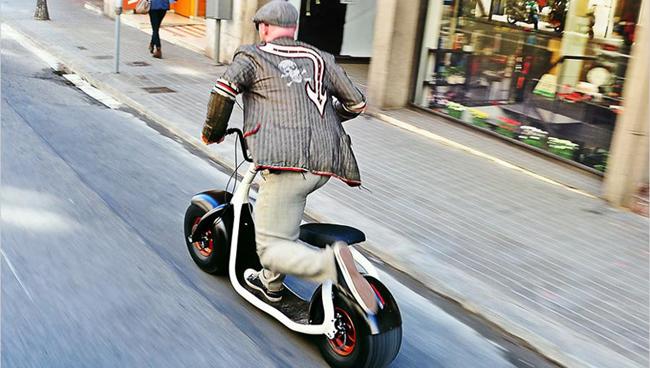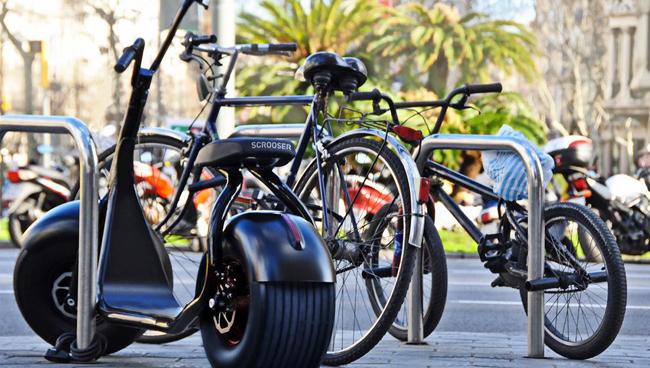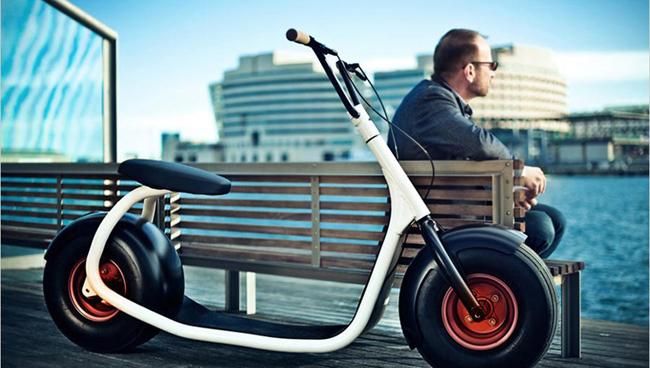 Scrooser Electric Scooter ...
Scrooser Electric Scooter
Cool Material
Described as "the Harley Davidson for the sidewalk," the Scrooser might not be quite as badass as a Softail, but it is pretty sweet. Based on a classic scooter design, the Scrooser adds a bit of an edge with some fat tires and an aluminum frame. It's loaded with a 1000w motor that lets you cruise at speeds of up to 15 mph. Sit down or stand up and ride for 22 miles on a single charge. The intelligent impulse drive lets you push off with your foot and have the electric power support take you from there; the harder you push the quicker you'll go. Whether you're ready to drop a few thousand on the slickest city ride is up to you, but the Scrooser is way better than getting a Segway.