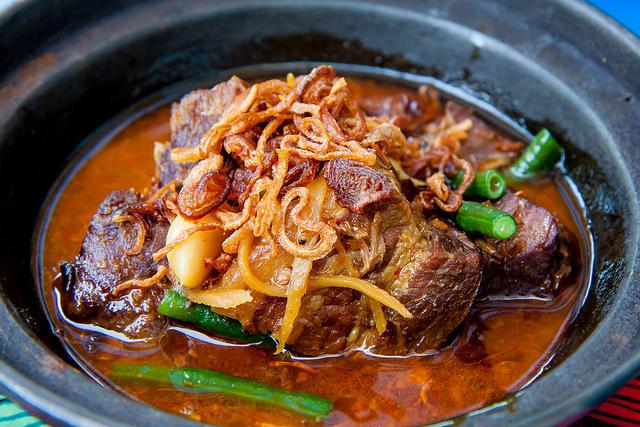 Michelin Starred Rural Thai Food in Brooklyn: Pok Pok Ny...
Michelin Starred Rural Thai Food in Brooklyn: Pok Pok Ny
The way Pok Pok Ny separates itself from other notable Thai establishments in New York is by offering the unique cuisine of North/ Northeastern Thailand and regional-specific street food of Southeast Asia where traditionally, the palates are mild or hot, salty and sour, and almost containing no coconut milk.
Northern Thailand, around Chiang Mai, is a land of mostly jungle-covered mountains and valleys - where pork and pork-based ingredients are abundant as well as forest firewood to provide plenty of fuel for slow cooking.
A perfect example is the "Kaeng Hang Leh" - classic braised sweet pork belly and curried marinated pork shoulder with ginger, turmeric and tamarind. Then there's the "Muu Paa Khaa Waan" or spicy boar collar flavored in garlic coriander root and black pepper, served cold with glutinous sticky rice on top of leafy mustard greens to help quell the heat.
Favorites to kickoff the meal are Papaya Pok Pok, papaya salad prepared with your choice of either central-Thai style or Issan-style; and the Vietnamese caramelized sticky fish sauce wings that comes with the option of chili peppers on the side for self-moderating the spiciness.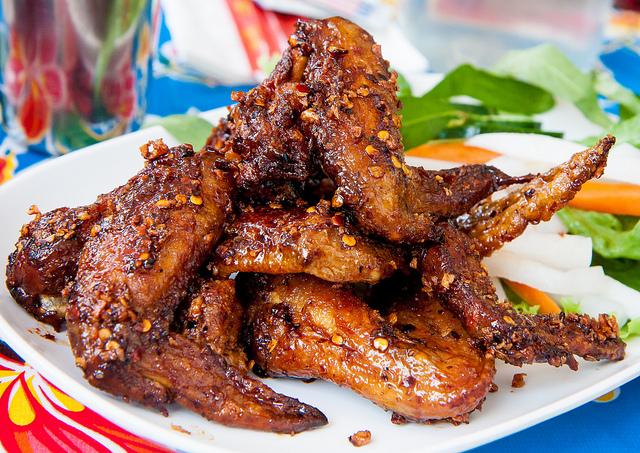 Pok Pok NY is just one of several restaurants operated by Andy Ricker scattered across the country. In 1987 Ricker opened his first Pok Pok restaurant in Portland, Oregon and has since expanded into the New York market spreading local Southeast Asian flavors with him
Located right on the Brooklyn waterfront, the ambiance is causal with hipster crowd and has a backpacker's vibe to it.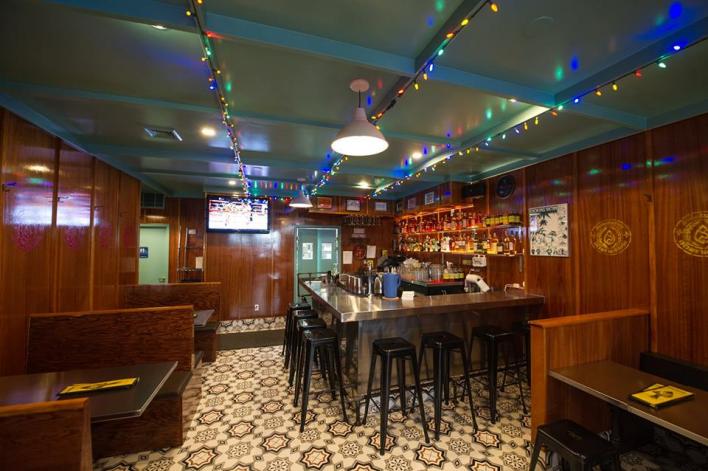 Which is the kind of appropriate for simple good time with friends or for a fun date night. While you're here try the refreshing Thai sweet and sour vinegar soda or one of down the many varieties of whiskey-based concoctions that seems to be the house-drinks here.
photo credit: Garrett Ziegler