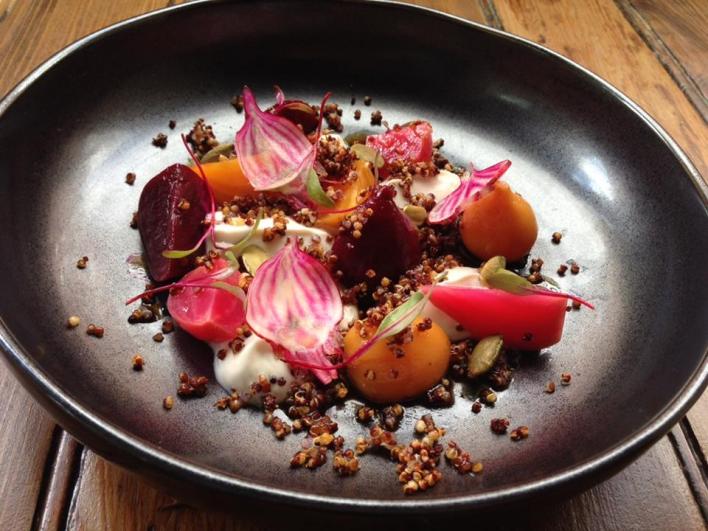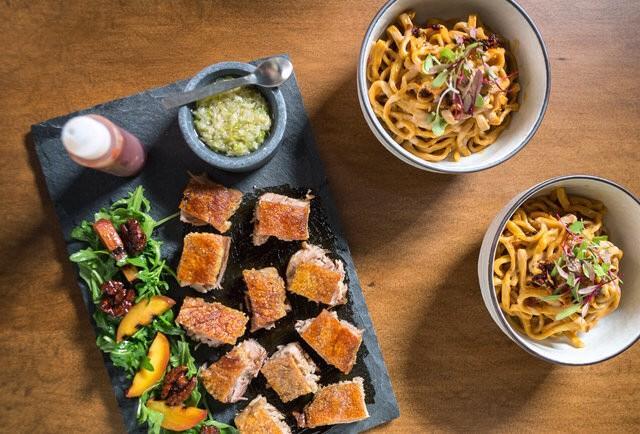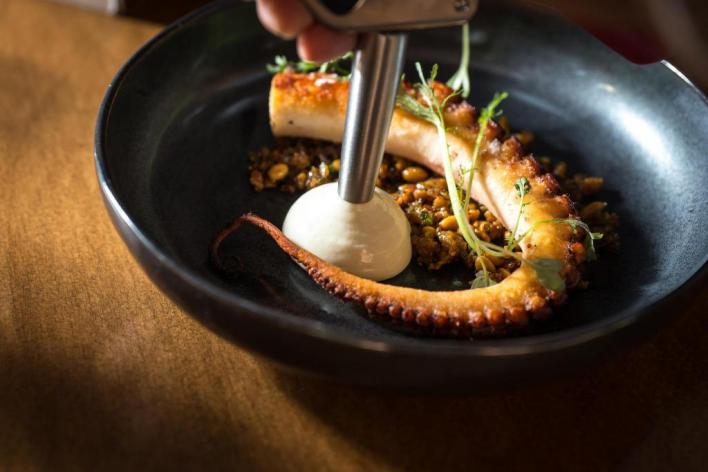 Best New Asian Fusion Cuisine in East Village: Tuome...
Best New Asian Fusion Cuisine in East Village: Tuome
Tuome (pronounced toh-me) is executive chef/owner Thomas Chen's Chinese-American eatery featuring a contemporary American menu reinvented with some Asian influences.
The menu is efficient, broken down into hot/cold starter, mains and side dishes with each leg having 4-5 options max. Fresh and interesting takes on beet salad, octopus and deviled eggs are few of the highlights for starters. At the top of the list is their beet salad offering, refreshing because beet root is not typically associated with Asian cooking and chef Chen incorporate the dish nicely with three beet root varieties, five-spice yoghurt and toasted quinoa that adds a nice crunch. Deviled egg is split, hard-boiled and fried with panko breading, then topped with smooth deviled-yolk and chilli-garlic sauce. The octopus was tender and delicious with Cantonese X.O. sauce and potato brown butter foam.
For the main, one item that really stood out is the "Pig-Out (for two)". For $49, it includes two generous bowls of thick noodles in refined spicy peanut sauce – not too much heat and just the right amount of nuttiness. On a sharing slate (yes, slate) 10 squares of Berkshire pork belly - juicy, tender and the skin crispy like Peking duck but more crunch, accompanied with ginger condiment and cymbal sauce.
Decorated with reclaimed materials from a 1920s-era knitting factory, like cherry oak bar and stools, Thomas Chen has brought a casual village trendy feel to this restaurant where the 45-seat dining room is cozy without being congested. Tuome does not serve cocktails so beer and wine are the only alcohol offered, but that doesn't keep the atmosphere and company from making a night at Tuome special.
Reservations are accepted, but during busy hours wait times can get long.
photo credit: Tuome