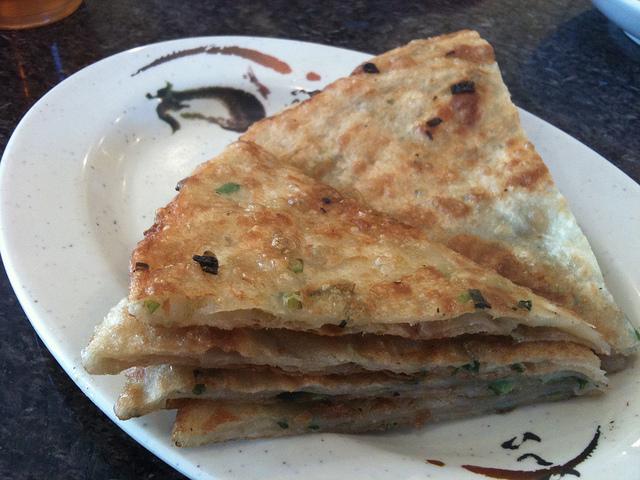 Authentic Taiwan-Style Food and Ramen in Flushing: Liang's Kitchen...
Authentic Taiwan-Style Food and Ramen in Flushing: Liang's Kitchen
Located at the basement level of a Best Western Hotel in Flushing, Liang's is a hidden gem with flair in authentic Taiwanese cuisine. Based on traditional family recipes, this eatery has expanded from California and is now also bringing hearty Taiwanese noodle dishes to the east coast. The motto of the restaurant is "bring mama's comfort food to the masses."
Situated in the odd-layout of a shiny hotel lobby with polished granite flooring, the hotel-restaurant is intentionally dressed down with walls featuring a mixture of old family style photos, pictures of food and war propaganda to keep it loose and casual.
What to Eat:
By far the most popular item is the fragrant Beef and Tendon Noodle Soup – This Taiwanese-style noodle soup comes with 2 choices of homemade noodles, ramen-style (hand-pulled) or flat hand-cut (slightly more chewy).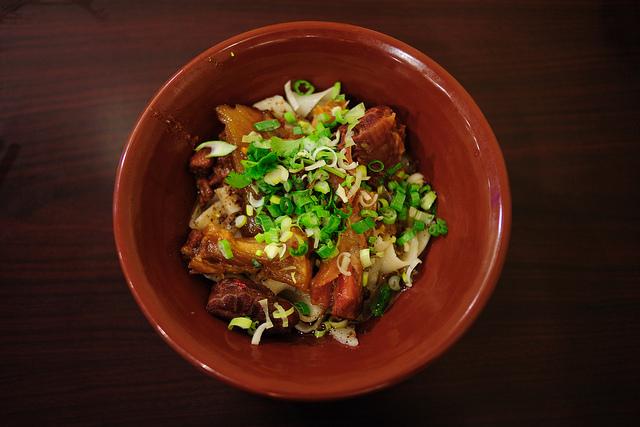 The broth, which constitutes the traditional five-spice (Star anise, cloves, cinnamon, Szechuan pepper and Fennel seeds), is savory with just the right note of anise. The beef tendons are gelatinous, slippery and perfectly tender while the chunky beef literally falls apart.
Beef Scallion Pancakes – fresh, crisp and thin scallion pancakes rolled with sliced marinated beef shanks and hoisin sauce.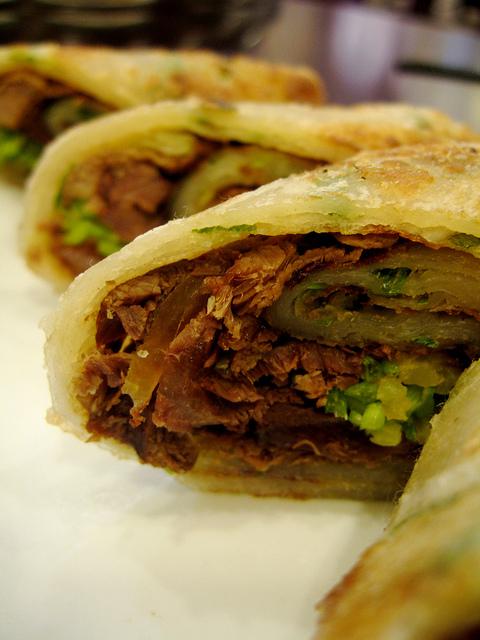 Da Zui Bing or literally called " big lips bun" - mandarin buns stuffed with crispy pork, cilantro and scallion.
Pork chop over rice – traditional Taiwanese-style pork chop lightly seasoned and seared to golden brown over rice, a simple dish highlighting the juicy and tender pork chop.
Prices are extremely affordable, Mama Liang's is a casual place that's great for a group of friends to share and sample various dishes.
photo credit: Jorge Gonzales, Manda Wong