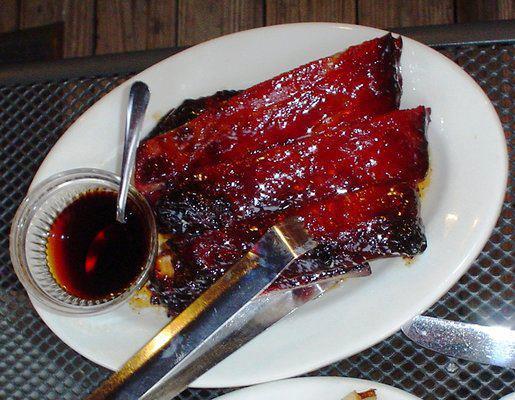 Pig Heaven NYC | Nancy Lee's Hog-Centric Chinese Fare in UES...
Pig Heaven NYC | Nancy Lee's Hog-Centric Chinese Fare in UES
Porcine enthusiasts will not be disappointed with this Chinese-American Upper East Side restaurant famous for its Chinese-style spareribs. Nancy Lee's restaurant is focused on serving Cantonese and Sichuan classics, and its menu is easily split into cold and hot pig, and no-pig selections. Many go straight to the BBQ and pork specials which have made this restaurant a popular fixture with celebrities and locals alike since 1984.
Vegetarians need not shy away from this pig paradise which has a variety of options for those with diverse palates, so herbivores needing to look no further than the "vegetarian and healthy delights" section of the menu.
Owner Nancy Lee keeps her famous BBQ spareribs recipe close to heart, but the finger licking secret sauce hints of caramelized rice wine, soy sauce and sugar. Other Pig Heaven favorites include scallion pancakes, dumplings, and Peking duck.
Former hostess Lee took ownership of the restaurant in the late 1980s from RedFarm restraunteur Ed Schoenfeld and David Keh, who at one point brought on board a Chinese dumpling expert who made dumplings for Madame Chiang Kai-shek - former first lady of the Republic of China.
With Chinese New Year around the corner, consider celebrating at Nancy Lee's Pig Heaven. For US$85 dollars per person (children US$65), the restaurant is celebrating the year of the sheep with a delicious pre-fixed menu featuring a dragon parade and Chinese dance performances led by Ms. Lee.
photo credit: Pig Heaven