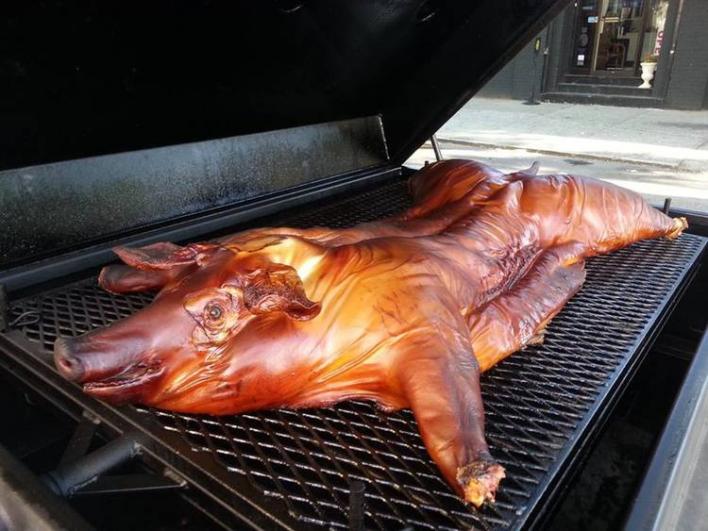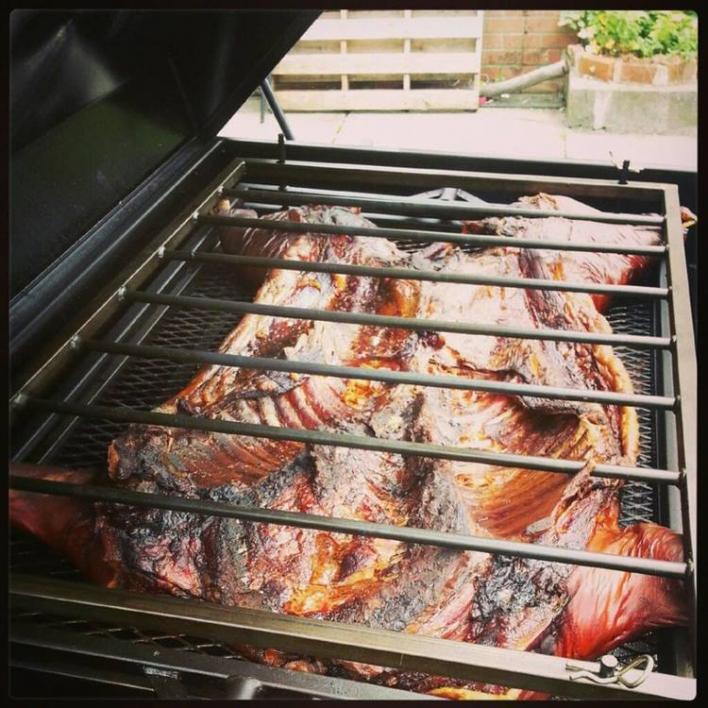 Traditional Carolina Barbecue in Brooklyn...
Traditional Carolina Barbecue in Brooklyn
Arrogant Swine is not just another Barbecue joint, it serves real traditional Carolina whole hog BBQ while maintaining a beer hall like atmosphere. Unique for its wood cooking of a whole pig, the "pigs are smoked slowly over live embers which burn down from hardwood logs." The result is smokey-ness that is embedded in the meat turning the "outside brown", the deep dark meat, almost caramel.
Founded by Tyson Ho, he is no stranger to the hog business, having learned his trade from Pitmaster Ed Mitchell; Arrogant Swine occupies a 3,000 sq.-ft. industrious property in an isolated and artistic neighborhood of Bushwick. A giant 44-foot long bar takes center stage in the spacious interior space, outside – murals painted by the Bushwick Collective and a wealth of outdoor picnic-style tables provide communal seating.
The titular swine in the restaurant's name, prices are higher compared to other BBQ joints, but you are getting the only Carolina-styled cookout in the city.
photo credit: Arrogant Swine