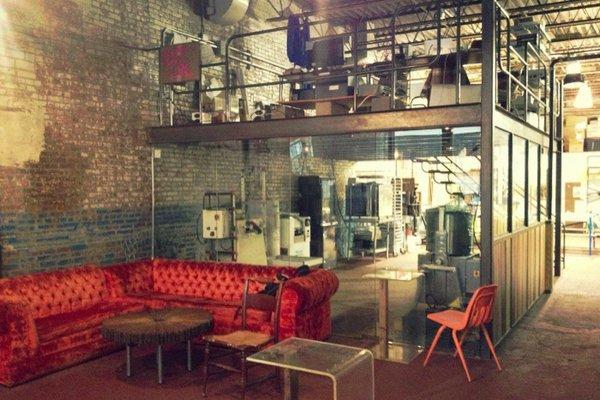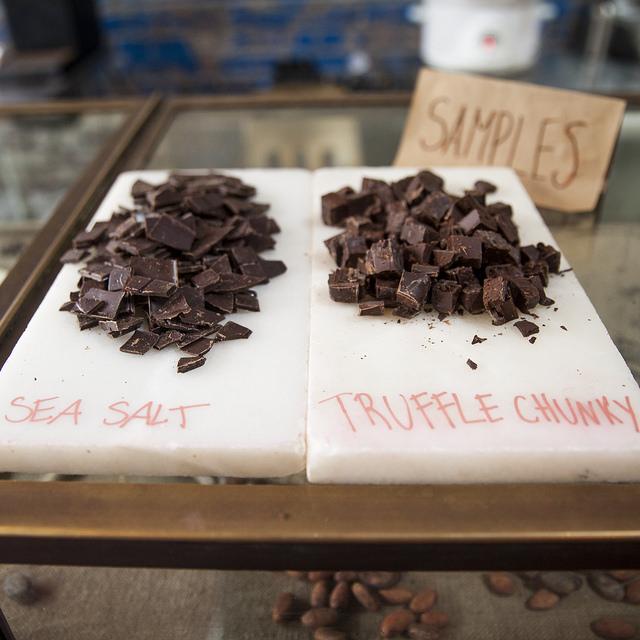 Chocolate Factory in Brooklyn, NYC: Fine and Raw Chocolate Factory...
Chocolate Factory in Brooklyn, NYC: Fine and Raw Chocolate Factory
Earthy, robust chocolate that is nutrient-rich and dairy-free is what you'll find at the Fine & Raw Chocolate Factory - a chocolate sugary factory store that not only seeks to bring artisanal chocolate to the masses but to do so with an eco-friendly bent.
The secret to the full-bodied flavor and healthful benefits is in the low-heat. Similar to the process of food dehydration, by keeping the temperature just below 118 degrees, it is still considered raw because it is at temperatures above that, that the food's nutrition is diminished.
Using agave nectar instead of sugar and coconut-oil, what you taste is a very dark chocolate with a balance of slight bitterness, earthiness, sweet and from creamy to liquid in mouth.
Created by Daniel Sklaar, he began in a Williamsburg, Brooklyn artist loft by making small batches of chocolate and sharing with his friends before the Fine and Raw Chocolate Factory was born in to the current 2,500 sq-ft space. The mission? To bring happiness to the world through silliness and chocolate.
Inside, a completely transparent separated by glass walls and industrial beams, patrons can pick up a coffee-based drinks or a pure minimally-sweeten hot chocolate and observe the makings of fine chocolates and truffles unfold before their eyes.
Fine & Raw works hard at being green and keeps not only their ingredients organic but also uses recycled packaging and non-toxic and vegetable based inks.
Popular flavors includes the sea salt, almond chunky, and coconut chunky bars, you can also find Fine & Raw chocolates at select Whole Foods in NYC and NJ, Brooklyn Flea, various boutique hotels and cheese shops, and Dean & DeLuca.
photo credit: Phil Nolan, Yelp