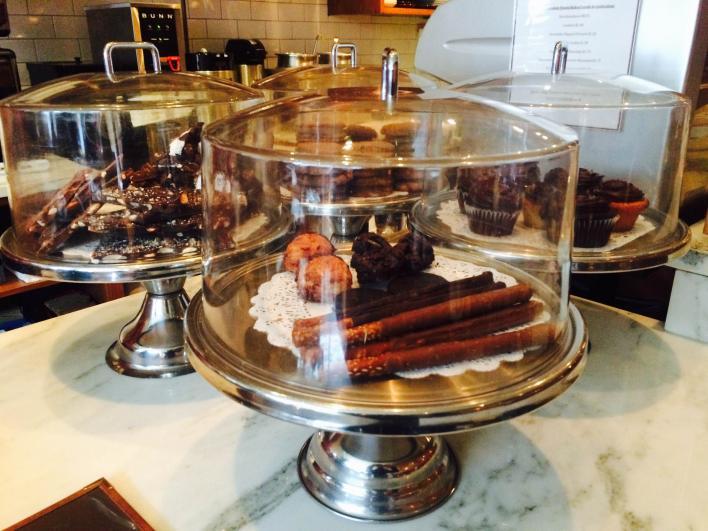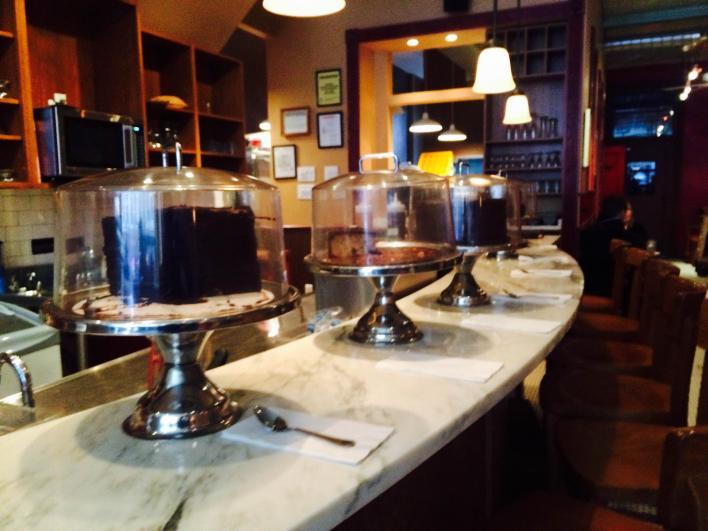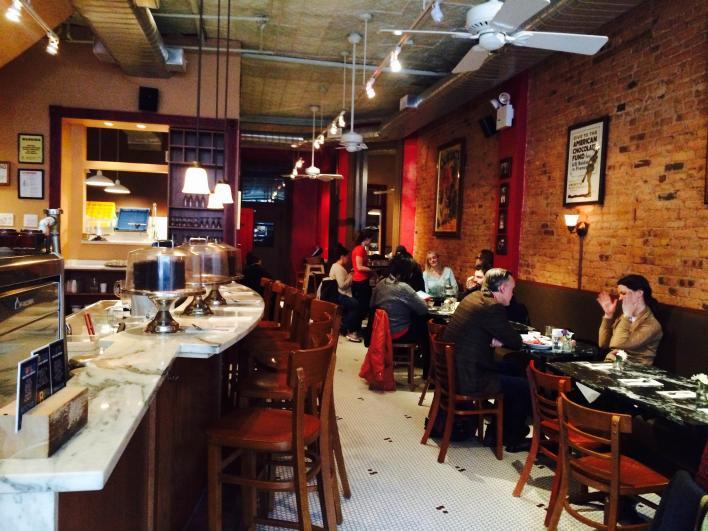 Chocolate Restaurant Cafe in Brooklyn: The Chocolate Room...
Chocolate Restaurant Cafe in Brooklyn: The Chocolate Room
The Chocolate Room, a wine bar and chocolate-centric dessert shop has been serving delicious, high-end chocolate desserts, handmade ice creams, dessert wines and more in Park Slope, Brooklyn since 2005.
The sweet-toothed will be in chocolate heaven at this award winning dessert cafe which serves its cakes and premium baked goods from scratch and are baked fresh daily, on the premises. Only the finest ingredients are used, and everything is hand-made by its pastry chefs using all-natural ingredients - including the ice cream.
Oprah is a big fan of the Chocolate Room's three-layer Belgian chocolate layer cake, but other favorites include the hot chocolate with homemade marshmallows, brownie sundaes and chocolate caramel popcorn chocolate.
The concept for a chocolate restaurant grew out of love for desserts and the excitement of going somewhere special after dinner or a movie to enjoy exceptional desserts. The place has become such a hot spot the city's tourism agency highlighted the dessert shop as a must-see and in Park Slope. The Chocolate Room is not only a must-see but desserts on the menu are a must try.
Locations:
PARK SLOPE: 51 Fifth Avenue, Brooklyn, NY 11217
COBBLE HILL: 269 Court Street, Brooklyn, NY 11231

photo credit: Marianax7