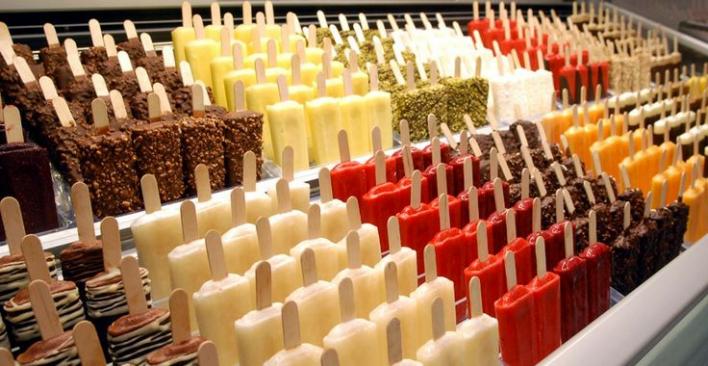 Artisanal Gelato Ice Cream on a Stick in NYC: Popbar...
Artisanal Gelato Ice Cream on a Stick in NYC: Popbar
In the mood for a truly unique gelato experience? Then checkout Popbar's location in NYC.
Popbar's specialty is Pop-Gelato on a stick! These handcrafted treats are created from scratch on a daily basis, with thirty unique flavors in heavy rotations, all kosher certified plus free of gluten, preservatives with no artificial coloring.
So they are as healthy as gelato can be, and best for those finicky eaters or anyone with special dietary requirements. But don't forget the fun! These clever treats can be customized to your tastes with a wide variety of constantly changing flavors. Experimentation is their true specialty. Just try their newest creation, a waffle pop on a stick.
How much does it cost?
Popbar treats are reasonably priced at $3.49 each and up with Dippings and Popping add-ons a bit extra. And if you are feeling particularly comfortable at home, for an extra fee, they even deliver, using thermal bags to keep their tasty treats frozen.