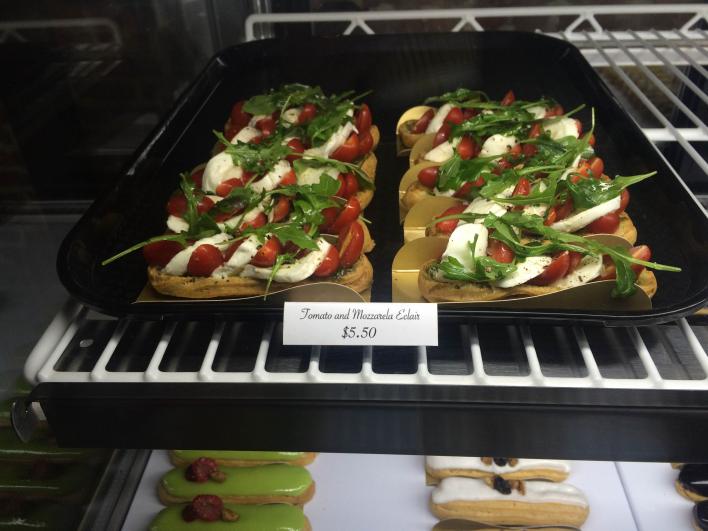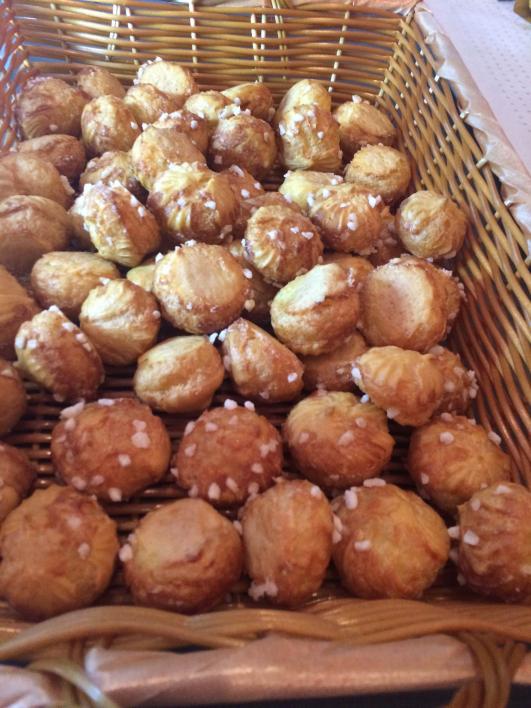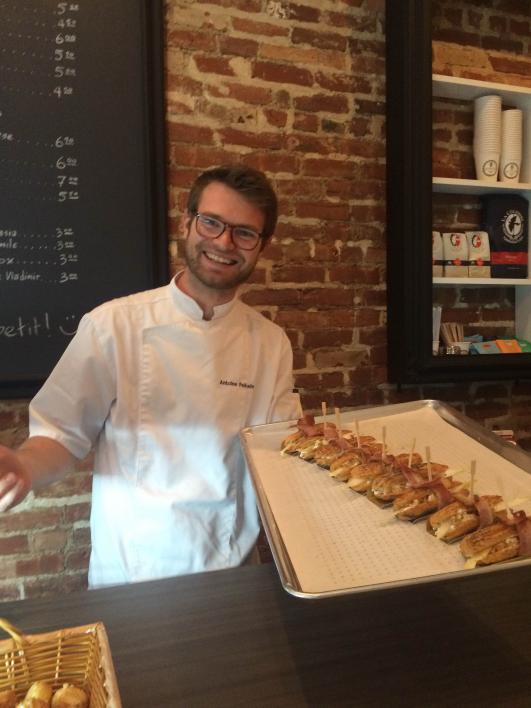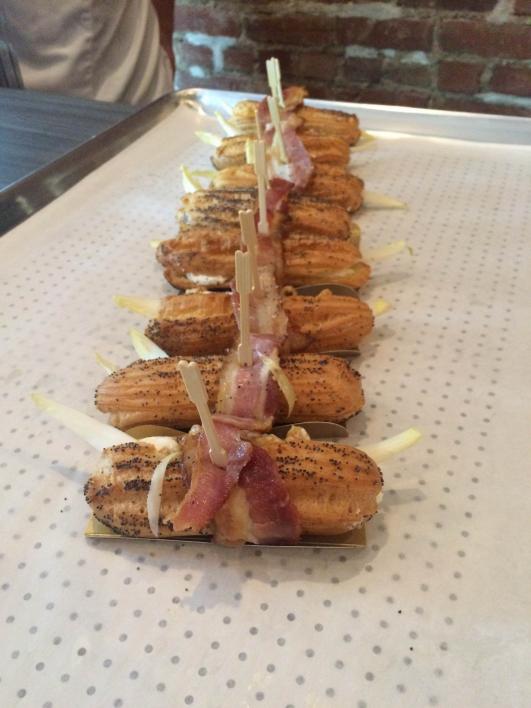 An Éclair Paradise in Lower East Side: Les Jardins de la Duchesse ...
An Éclair Paradise in Lower East Side: Les Jardins de la Duchesse
One hundred percent freshness is guaranteed and delivered at this recently opened Lower East Side French pastry shop dedicated to serving the finest quality sweet and savory éclairs in New York City.
European expats Thomas Cardaccia and Antoine Pelhate bring to New York City an all-éclair pastry shop dedicated to the nineteenth century delicacy originated in France and formerly known as "pain a la duchesse" or "petite duchesse". The delectable array of sweet éclairs on its inaugural menu include pistachio and raspberry, vanilla or chocolate and lemon, yuzu and ginger éclairs.
Those of you with savory taste buds will not be disappointed. Chef Antoine Pelhate, who has worked at two Swiss-based Michelin star restaurants, underscores his passion and unique sense of taste for quality products through the creation of each freshly made éclair and the savory éclairs are no exception.
Les Jardins serves a delicious bacon-wrapped goat cheese éclair dressed with thyme and honey and sprinkled with walnuts. For wasabi lovers, Les Jardins prepares a smoked salmon éclair with dill and Philadelphia cheese covered with wasabi icing and sprinkled with wasabi coated peanuts. The delicately prepared mozzarella and tomato éclair with pesto and rocket salad and shallots is not to be missed.
Owners of this Orchard Street pastry shop promise to constantly awaken your senses with a diverse biweekly menu of 10 freshly prepared éclair options split between six sweet and four savory éclair batches made in-house using the highest quality and freshest ingredients. Be prepared to be delighted.
photo credit: M. Santibanez