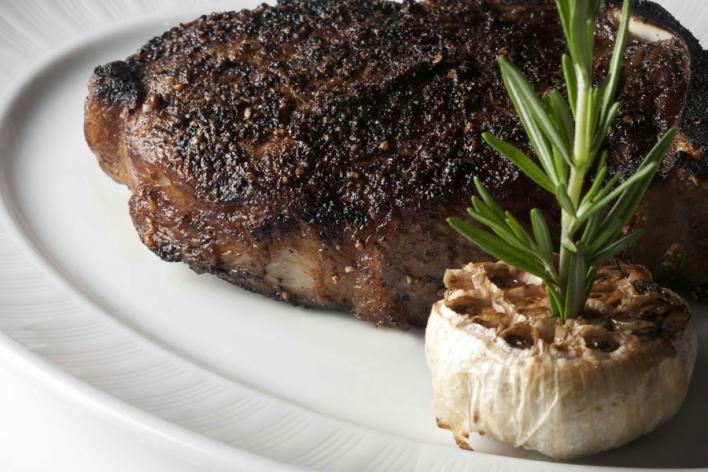 A Strip House Fit for Steaks...
A Strip House Fit for Steaks
Ever wondered a Strip House that you could bring both your girlfriend and your parents to? Well, then look no further than this bordello themed approach to classic steakhouse. Except, in this saucy eatery, instead of waving dollar bills in front of scantily clad ladies you'll be turning it over for some sinfully succulent steaks and sides.
With meals like the 20 oz.. bone-in rib eye, lobster bisque with pearl couscous starter and sides like goose-fat potatoes and truffled cream spinach. Then let your tastebuds experience a hedonistic sensory overload with the button popping "24-layer chocolate cake". The menu is a pleasurable foodies delight.