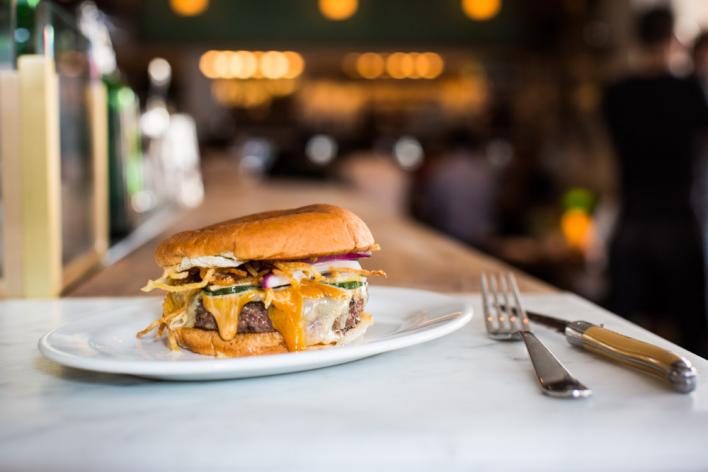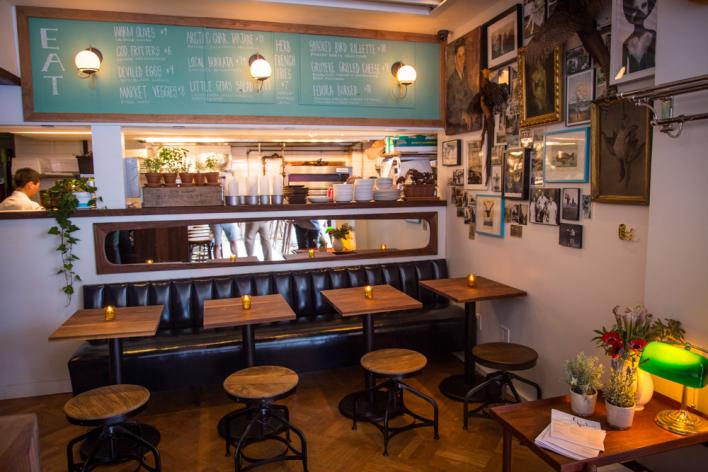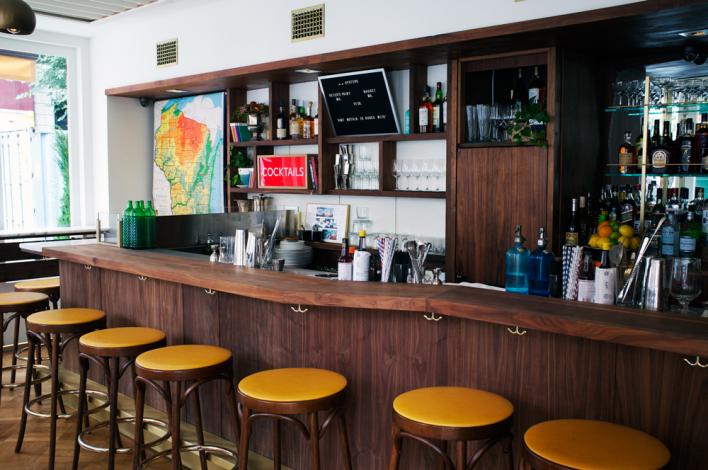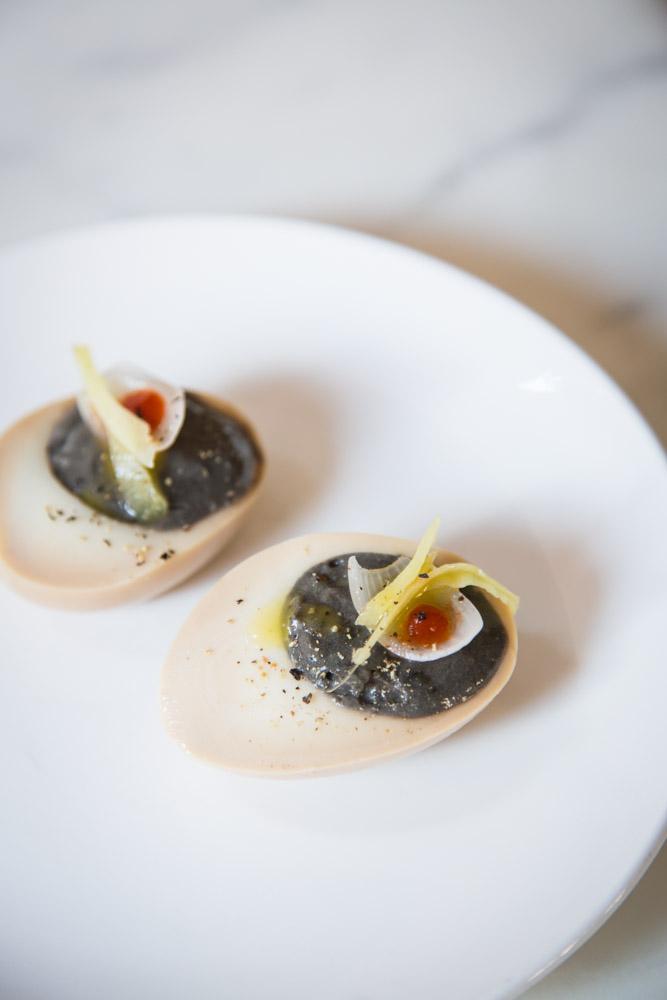 Haute Bar Food and Burger in West Village, NYC: Bar Sardine ...
Haute Bar Food and Burger in West Village, NYC: Bar Sardine
Back in July' 2014, the former West Village Izakaya fusion Chez Sardine was transformed into Bar Sardine; And although we previously enjoyed the richness of the ambitious menu, such as Foie-Gras smoked cheddar grilled-cheese and braised pork & unagi hand roll, we appreciate chef Mehdi Brunet-Benkritly's new simpler all American-menu in a casual neighborhood bar setting.
The food menu is straightforward and efficient and what appears to be the standard pub grub has got some elevated elements. The crown jewel "a la carte" is the Fedora Burger, a mouth-watering beef and buns concoction with smoked cheddar, crispy onions, pickled cucumber and BBQ mayo. It's really freaking good. Other variety of playful and imaginative food creations includes, deviled eggs with soy and black garlic, burrata with spanish boquerones (white anchovies, cured in vinegar and olive oil).
And for the more adventurous diners, daily selections of fresh oysters.
The signature drinks concocted ( by Bar Operations Director Brian Bartel ) with a passion for the craft to hungry New Yorkers unwinding after a long day at work - with creative names like "Devil in the Pale Moonlight" (Rock & Rye, Cranberry Cardamon Syrup, Lemons and Bitters) & "Manhattan Bound "A" Train" (8 Year Rum, Chartreuse, Benedictine, Amaro & Sherry).
photo credit: Bar Sardine