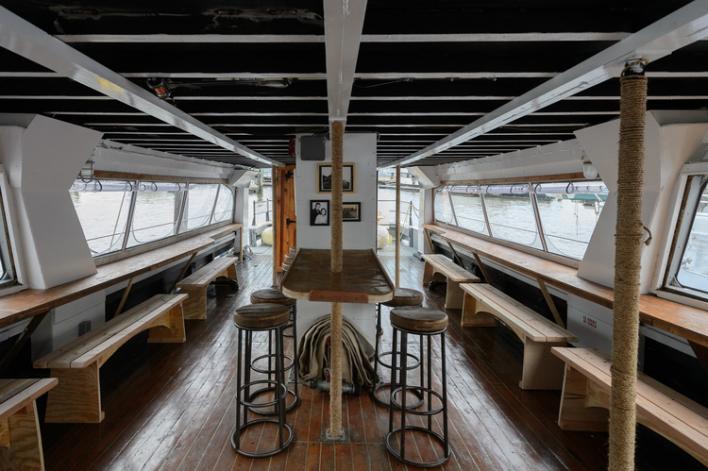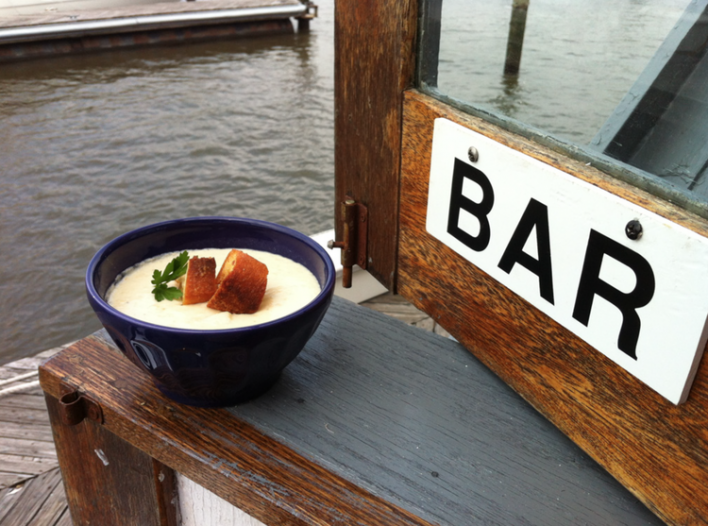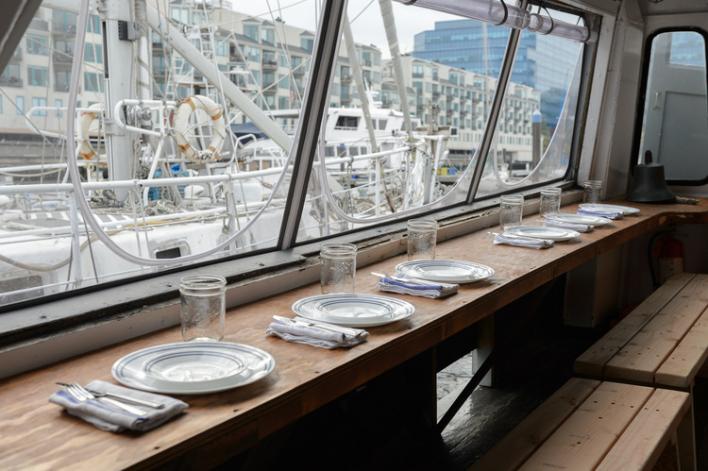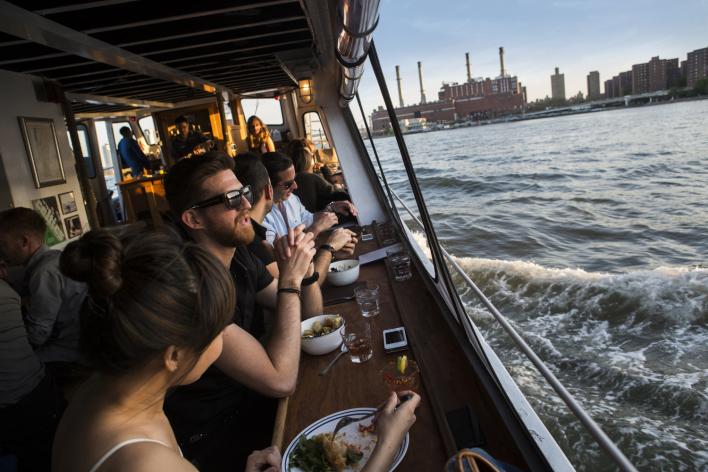 Dinner Cruise NYC - The Water Table...
Charming dinner on a boat in NYC and soak in the stunning backdrop
Dinner Cruise NYC - The Water Table
Looking for a relaxing dinner combined with the stunning view of the New York skyline while gently gliding around Manhattan? Then The Water Table is the perfect dinner on a boat in NYC to spend a charming night on the town.
Arriving at 7:30pm (or 6pm on Sundays), the guests can experience a cuisine based on wholesome foods originally found in Northern Maine, such as lobsters, spring salad and root beer floats for dessert. The prix fixe menu shifts depending on what Captain Kelli Farwell desires, and where it lacks in a-la-carte, the food has been right on the mark so far.
Drinking and boating is not recommended but since you are not behind the wheel so who cares - Water Table has a fully stocked bar with classic cocktails, wines and booze of your choice.
Plan ahead, because the vessel sails weekly from Thursday through Sunday, and reservation tends to fill up fast.