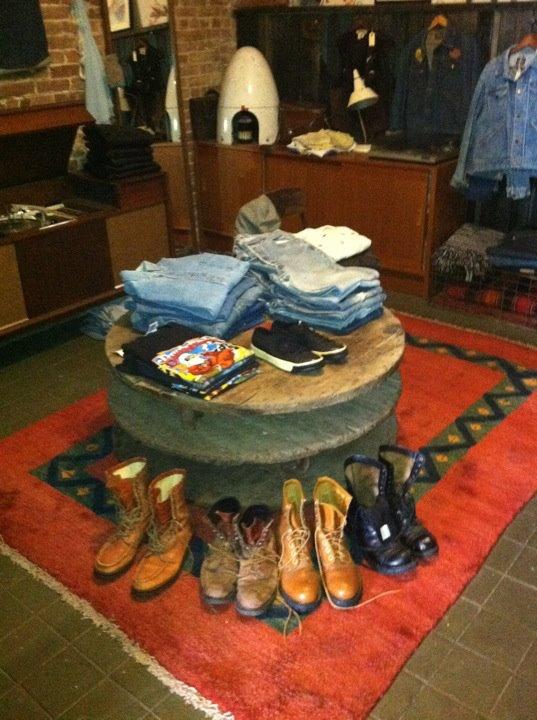 Vintage Shop: Grand Street Bakery...
Vintage Shop: Grand Street Bakery
Don't let the signage fool you: The bakeshop that anchored this Williamsburg block for a quarter of a century is gone; in its place is a vintage store that, unlike most of its super-specialized neighbors, is truly a one-stop shop. Neal Mello, former buyer for What Goes Around Comes Around and Urban Outfitters, converted the bakery's metal ovens into fitting rooms and used its pastry racks to display scads of heritage-leaning men's clothes—de rigueur Pendleton, of course; sturdy Carhartt jackets; heavy-duty logging boots. In the ladies' ward, Mello stocks hip Navajo coats, skinny-making jumpsuits, and chunky costume jewelry. A sprinkling of vinyl, graphic blankets, reworked miners' jugs, and L-train-commuter-­approved sundries (Layrite pomade, switchblade combs) round out the selection.