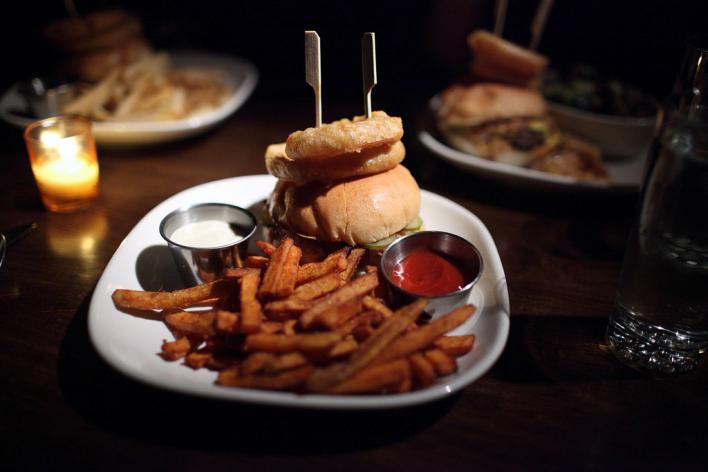 Award Winning Burger in NYC: B&B Winepub ...
Award Winning Burger in NYC: B&B Winepub
B&B Winepub, located in SoHo is an upscale Americana Gastropub - truly living up to their name of Burger and Barrel. While their Bash Burger (with bacon jam!) is what they are known for, B&B specializes in unique twists on "traditional American" food, and serving them alongside of world-class selection of wines and beers.
White Truffle Burger
During truffle season B&B offers the White Truffle Burger at a first come first serve basis. At $55, the lavishly juicy burger is smothered with Robiola cheese, smothering of truffle aioli and a generous canopy of white truffles. They will keep it on the menu only for few months or as long as they can get their hands on the funghi.
The ambiance is classy, sexy and unpretentious with friendly and efficient service.
photo credit: ccho<