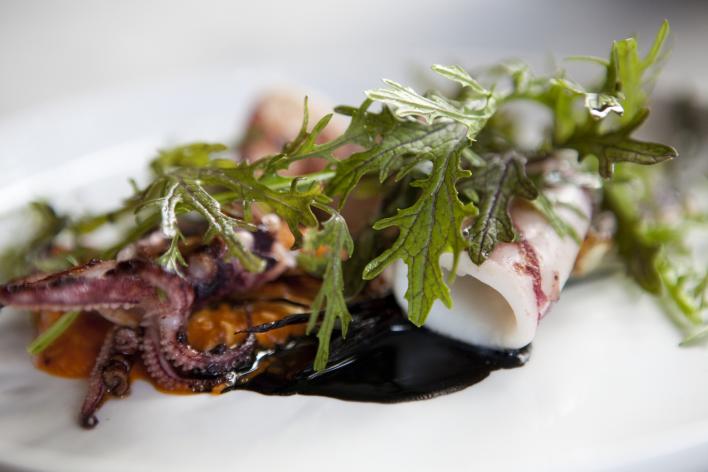 Tapas Bar-Restaurant in Nolita: Estela NYC...
Tapas Bar-Restaurant in Nolita: Estela NYC
This "beverage-driven" bar-restaurant features Mediterranean inspired shareable plates to complement the cocktails and the impressive wine list offering up to over 200 selections. Estela is small space with dimly lit lighting along with dark wood décor that feels intimate and cozy making this a great place to celebrate a special occasion or take a date.
The efficient menu is limited to about 15 items at a time changes often so regulars have the opportunity to experience something different each time. A few favorites on the food menu includes the creamy burrata with salsa verde on charred bread, fried arroz negro with squid and romesco, and the ricotta dumpling with mushroom and pecorino sard. For meatier options, there's pork with cumcumber, leek and porani or the hanger steak, cooked perfectly medium rare with pickled beans and creamy potato.
How Much?
The price range runs from $16 - $31 for main dish selections such as Burrata, Pork or Steak. Cocktails, $14 and a glass of Julian Haart Riesling at $13.