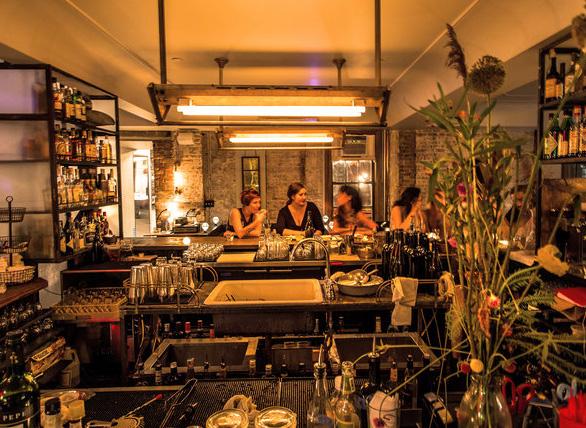 Modern Mediterranean in Greenpoint Waterfront: Glasserie...
Modern Mediterranean in Greenpoint Waterfront: Glasserie
NY Mag:

Tucked away on the westernmost edge of Greenpoint, Glasserie serves up inspired Middle Eastern fare. The space, once a glass factory, has an open feeling: Clean lines are complimented by rustic touches, the lighting is pleasantly soft, and a series of doors with large glass panels opens to the street whenever the weather warrants it... The ever-evolving menu consists of both small dishes and big plates that are served mezze style in a nod to the food's Mediterranean origins...
GQ:

The cuisine here is comfort food from a place you've probably never been. It's a little Middle Eastern, maybe a lot, but not the everyday Middle Eastern we know. The chef is Sara Kramer, whose mother is part Israeli. She must have had an interesting childhood if she grew up eating this kind of food. You'll encounter all kinds of spices: za'atar, sumac, hawayij, urfa biber, things you don't taste every day. The only absolute miss at our meal was the so-called "flaky bread," a gummy, undercooked, $6 option...