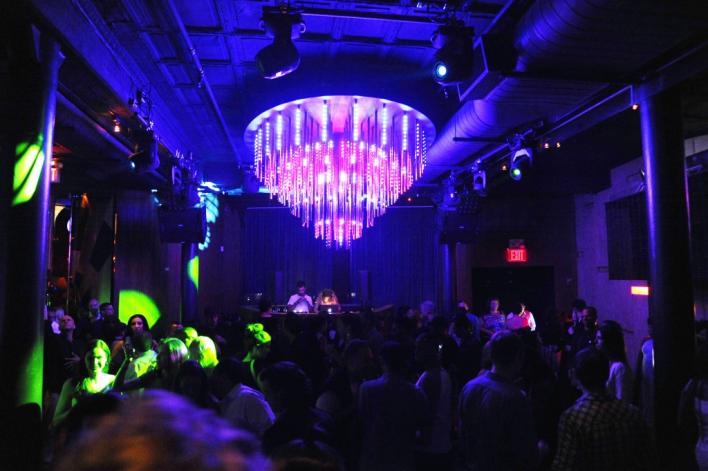 A New Elegant Nightclub in TriBeCa: Haus...
A New Elegant Nightclub in TriBeCa: Haus
Urban dance club, Haus, located at 285 West Broadway (at Canal Street) in NYC is the quintessential "newest thing" in Tribeca. Formerly known as the Canal Room, its intentionally new, simple name refers to the club's specialty, house music. Lavishly decorated with multi-tiered seating, tigers-eye bar tops and computer programmed LED chandeliers, Haus does not disappoint in the style department.
For Whom?
Described as a "comfortable chic haven", Haus caters to those looking for an elegant night out on the town with the hottest music and high end cocktails. Decadent furnishing, the hippest DJs and décor that makes a definitive statement awaits those willing to experience the newest creation of acclaimed design firm Rawlins and Creative Director Isaac Elbhar.
Decadent design and high end cocktails abound, so it's fair to say prices are not cheap, especially if you partake in table service in the booths after dancing the night away.
The space is an atrium and is heavily and beautifully decorated with peacock-blue velvet drapes. On the right side of the nightclub you will see the 34-foot long bar and to the left in the middle of the club you have the DJ booth where Chelsea Leyland was spinning tunes. The venue is 3-tiered with the VIP section being the top tier. The VIP section allows you to experience the music perfectly. The lounges are candle-lit and feature comfortable seating.
photo credit: Manhattan With a Twist