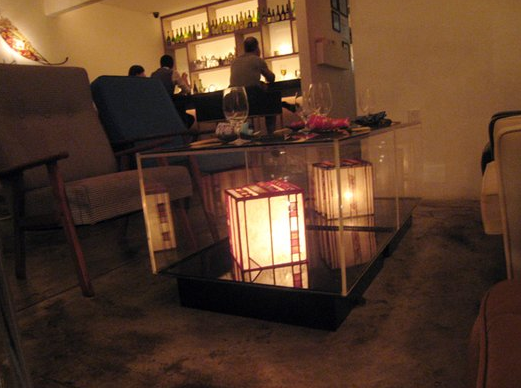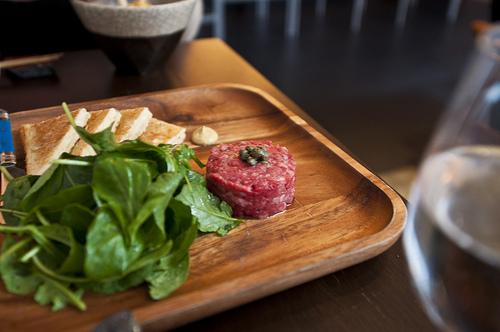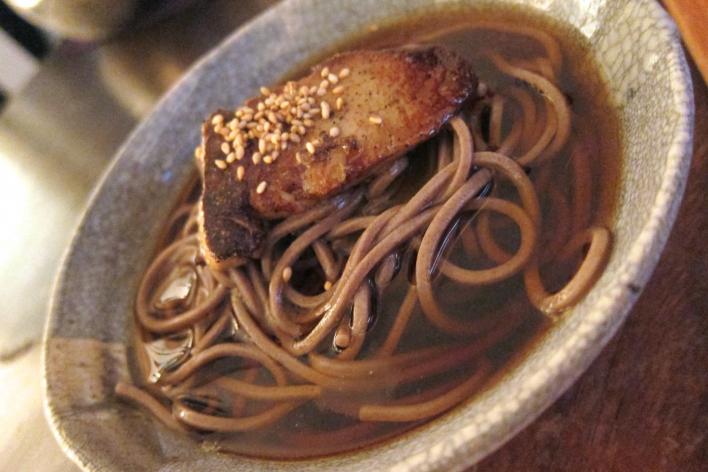 Bohemian Restaurant NYC | Speakeasy Japanese Bar Restaurant...
Bohemian Restaurant NYC | Speakeasy Japanese Bar Restaurant
Opened since 2009, this secret "members-only" establishment has managed to tenaciously maintain it's speakeasy identity. The restaurant, hidden behind an exceptional butcher shop, Japan Premium Beef shelling out washu-gyu (black angus/ wagyu) beef in Noho.
Once you're in, you are welcomed in to a relaxed living-room style dining room with 25 plush seats, a couple of couches and 6 seats at the intimate bar.
Chef Kiyo Shinoki heads the kitchen, serving the popular 6-course tasting menu ($55) starting with 'Farmer's Fresh Vegetable Fondue' - fresh crispy veggies, all dip-able in creamy cheese sauce, Uni Croquette - with a mushroom cream, and buttery uni, follow by thinly-sliced marinated Washu-Beef Short Rib Sashimi along with the pickled garlic.
For main, you get whole fish Pan-Roasted Branzino with farmer's seasonal vegetables - on skillet and flaky. Then finally the Bohemian's Washu-Beef Mini Burger with fried potatoes or the Sashimi Rice Bowl with Oshinko cucumbers.
To get a reservation, you must obtain the secret phone number from someone who has dine there, and mention the person's name who referred you. If you don't have that, then you can send an "about-me" e-mail and hope for a sympathetic response. Once you're in, it'll be worth all the effort because simply put in this instance, the food was fantastic.
photo credit: Yelp.com