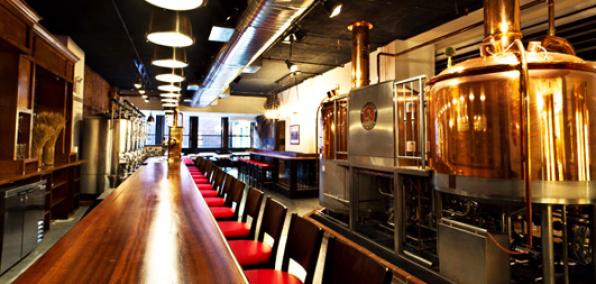 Paulaner Brauhaus & Restaurant NYC...
Paulaner Brauhaus & Restaurant NYC
Yes, the famous German beer-maker whose original recipes perfected by the Bavarian Monks over 400 years ago has finally made their way to showcase their first US brewhouse in NYC!
The brewhouse will brew all their beers here serving classics like the Hefeweizen, Munich Lager, and Munich Dark plus seasonal brews on tap, including the double bock Salvator, springtime Maibock, or fall Oktoberfest. Along with the brewhouse the restaurant serves Traditional German grubs such as "Sauerbraten", "Weisswurst" & "Kaesespaetzle" and with names like that, this place is sure to take to Deutschland and back.