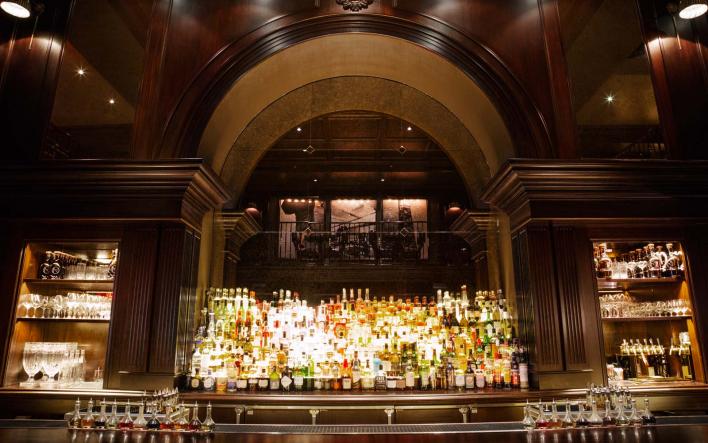 Classy New York Tavern at The NoMad Bar NYC...
Classy New York Tavern at The NoMad Bar NYC
The NoMad Bar is a classy bar balancing both the new and the old - classically-focused drinks with a few signature cocktails along with some modern twists on classic pub fare. The space features timeless dark wood decor throughout that is stretched across two stories incorporating luxury, comfort and sexy all in one.
What to order?
Try the Hot dog - bacon-wrapped with truffle ($14), Dry-Aged Burger ($17) or the truffle chicken potpie with foie-gras ($36), a pub rendition of The NoMad's famous Whole Roasted Chicken. The bar director is award winning Leo Robitschek who has created a vast array of drinks and food that range from classic to contemporary in style.
For its timeless personality, this bar is a fit for singles, couples, groups both young and mature. The price is on par with most upscale spots in NYC, so expect to spend more than usual.