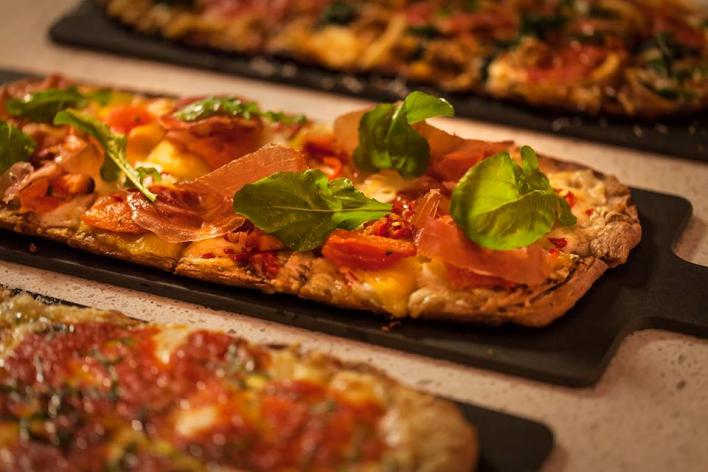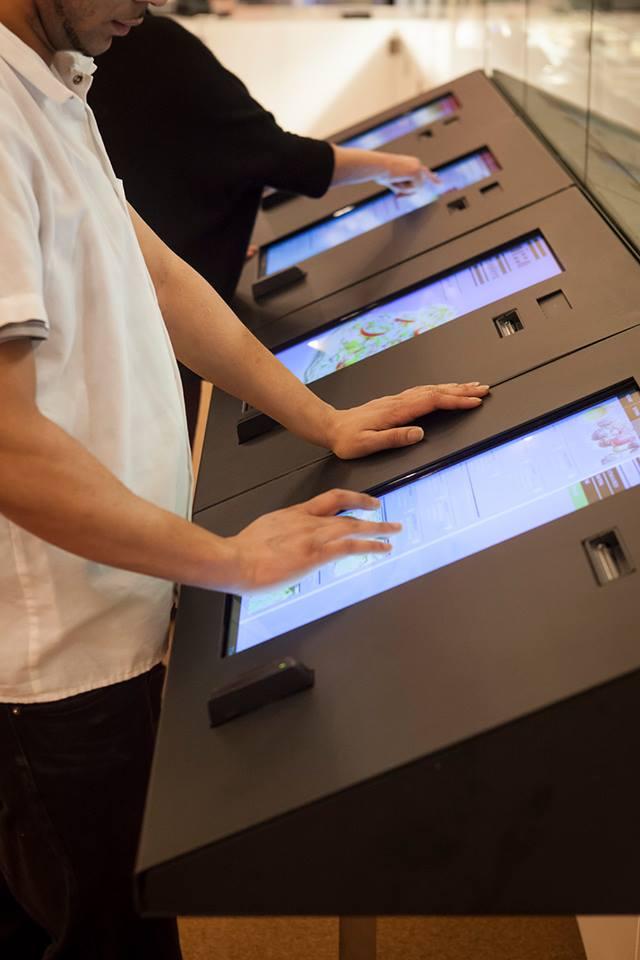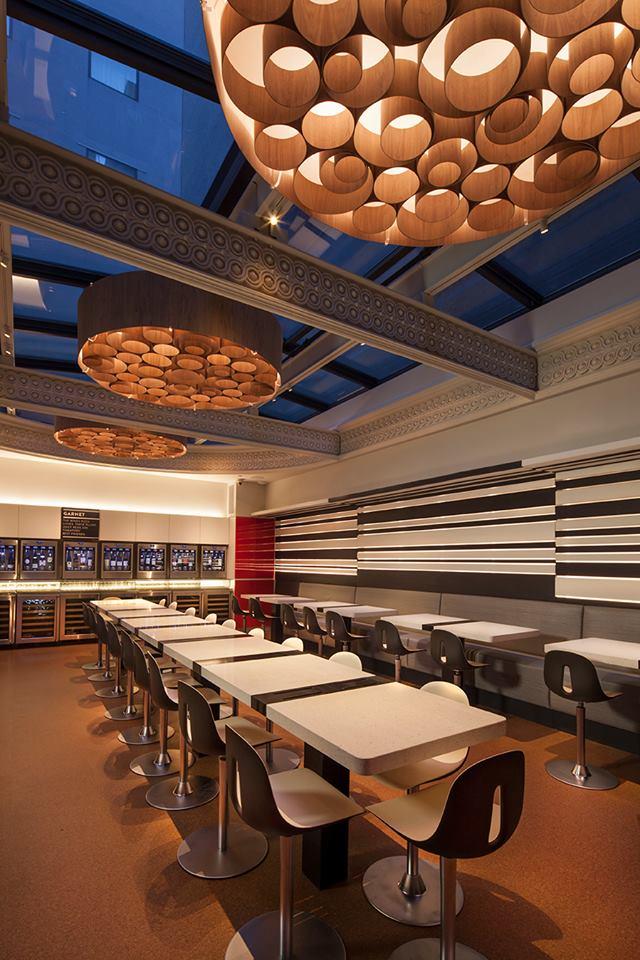 State-Of-The-Art Pizza Experience - Pizza Vinoteca...
State-Of-The-Art Pizza Experience - Pizza Vinoteca
This Union Square Pizzeria has truly modernized the "pizza joint" experience. First off - the ambiance is modern, yet casual; there's a small seating area for to-go orders, and a huge dining room upstairs. Second - you order on an iPad, and YES, each customer gets his own (not to mention that it features accurate pictures of what you're ordering!). Third - You get 36 different wine options by the glass, and even the pizza dough is leavened with red wine.
Service is attentive, and the wait staff seems very well trained and helpful. There's an outstanding array of pizza selections - from the traditional to the adventurous. Kale meatball or Chili pesto, anyone?
Zagat

this grilled pizza destination (previously attached to Top Cheffer Stephen Aspirinio) makes its pies with a whole wheat, red wine leavened dough. High-quality ingredients like La Quercia prosciutto, Colombus Sopressata and more are available as toppings and the second floor features an iPad ordering system.
photo credit: Pizza Vinoteca