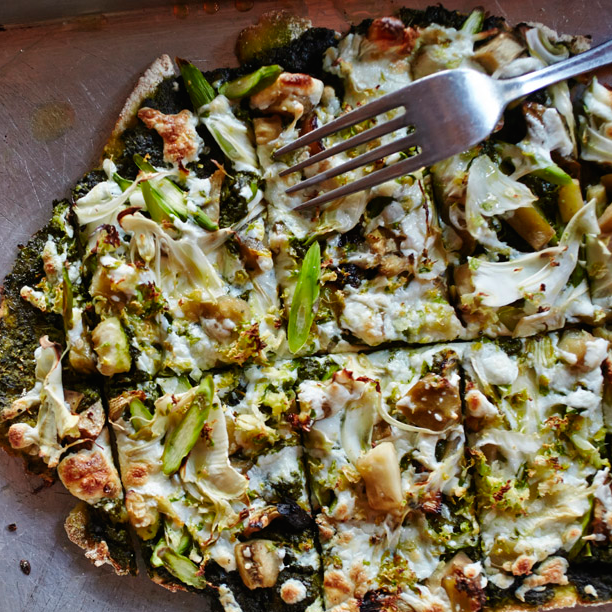 Organic and Gluten-Free Pizza - Wild...
Organic and Gluten-Free Pizza - Wild
Using the freshest ingredients and locally harvested when ever possible, Wild brings New Yorkers gluten-free, organically grown and hormone-free food. The mission for this natural eatery is "honor nature" and keeping with that theme, the restaurant wrapped itself with reclaimed wood, plants and a backyard full of greenery.
The farm-to-table eatery cooks up delicious pizzas, soups, breads, entrees and desserts all served with your dining pleasure in mind. Currently 2 locations in NYC, West Village and Williamsburg.
Try the summery Gorgonzola, pear, date, and rosemary pie with a gluten-free vegan crust. The oblong pies, reminiscent of a flatbread are served on silver cafeteria trays, the cracker-like crust doesn't taste any different than the thin-crust at a non-Vegan pizzerias, but the toppings certainly do. Follow up with chia seed pudding or flourless chocolate cake for dessert.
photo credit: Wild