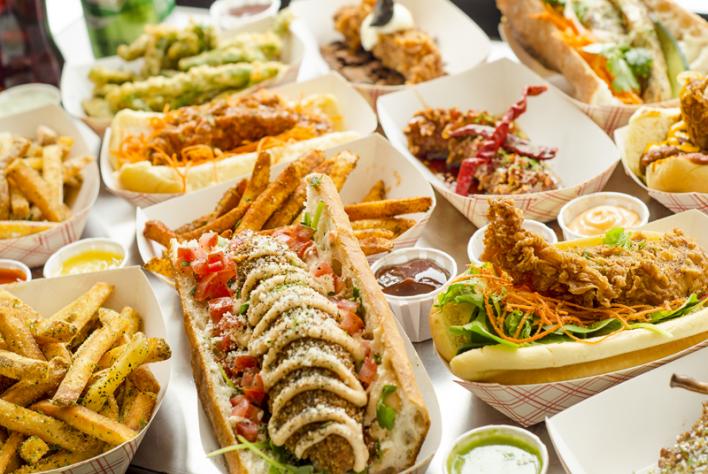 Chicken Finger Heaven - Sticky's Finger Joint...
Chicken Finger Heaven - Sticky's Finger Joint
Sticky's Finger Joint with two locations in New York specializes in one thing and one thing only – Chicken Fingers. On the menu you can get their crunchy or naked tenders prepared with a variety of different dipping sauces, such as the creamy wasabi aioli, cheddary jalapeno sauce, or the sticky sauce, smoky and sweet. Then there's the gourmet "handcrafted" fingers that should satisfy any white meat hankering.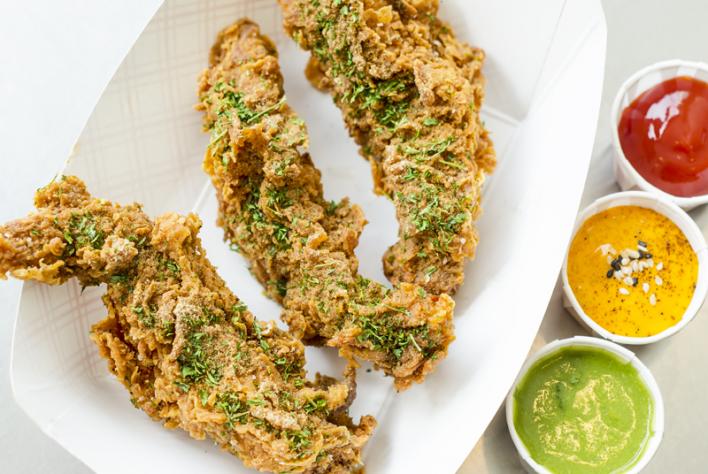 Try the salted caramel pretzel – buttermilk brined, coated in crunchy crushed pretzel and smothered in salted caramel. "Bada Bing" – essentially chicken parm in finger form, marinara buttermilk brined in Italian Panko Breading, stuffed with oozing mozzarella & Parmesan. Also for those who are nostalgic of the cheap Chinese takeout during their days, there's the "Classic General Tso" – sticky, sweet and a tint spicy, it's coated with honey soy and sesame oil blend.


The fingers come in a set of three ranging from $2.50 - $4.75 depending on the selection. You can get extra sauce for $0.75 each and sides of truffle fries, green bean fries or baked sweet carrots for $4.