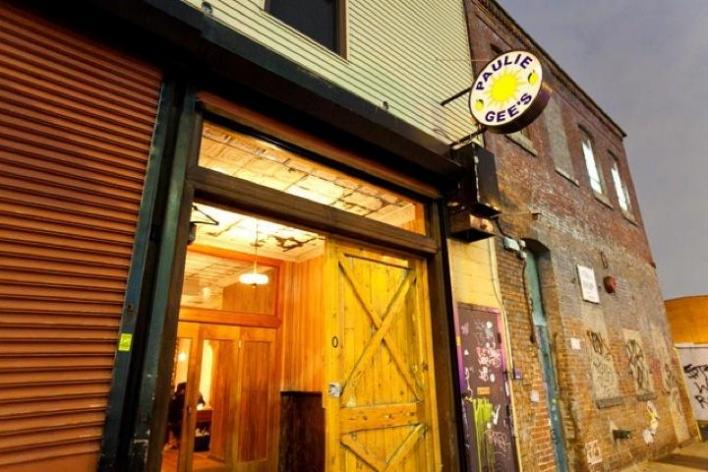 Best Pizza in Brooklyn - Paulie Gee's Italian Wood Fired Pizza...
Best Pizza in Brooklyn - Paulie Gee's Italian Wood Fired Pizza
Dim lighting, lots of vegan and cleverly named pizza dishes, Paulie Gee's has all the bells and whistles of a truly unique and memorable pizzeria dining experience and an ambiance akin to a hipster's pizzeria dream come true.
Diners will love the one-of-a-kind pies with Neapolitan-style crusts scorched from wood-fired pizza oven. Of particular mention is the Hellboy pizza: a spicy pie with hot sopressata, fresh mozzarella, parmigiano reggiano and Mike's hot honey sauce, a specialty of Paulie Gee's.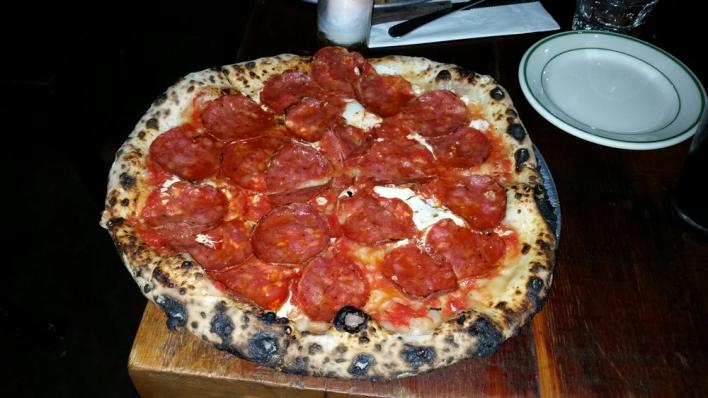 Others standouts include the Greenpointer - a fresh mozzarella and arugula pie with shaved parmigiano reggiano and fresh lemon juice and olive oil. The Ricky Ricotta is topped sweet fennel sausage (or with the vegan version) that hits the spot with many other diners.
Lots of unique options can be found here, including a devoted category of vegan pizzas. Using ingredients like vegan meatballs and vegan sausage in place of the classic brawny types.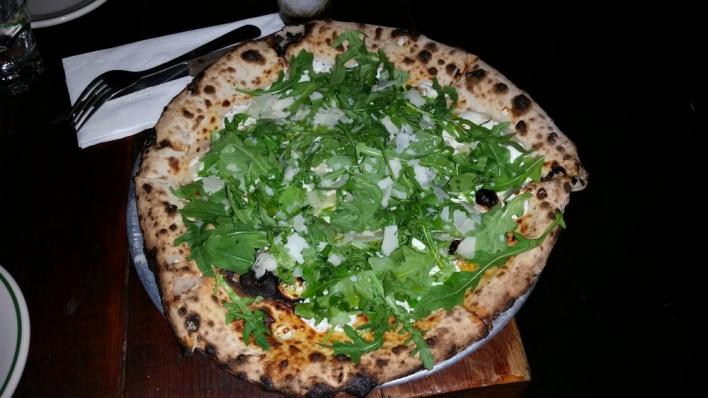 Located in Brooklyn's Greenpoint neighborhood at 60 Greenpoint Avenue, the restaurant creates a certain atmosphere with extreme low lighting levels by limiting the illumination to small tea lights. Owner Paulie regularly makes the rounds of the tables socializing with diners and creating a pleasing atmosphere.
Note: they believe pizza should be eaten fresh, so they no longer offer takeout.