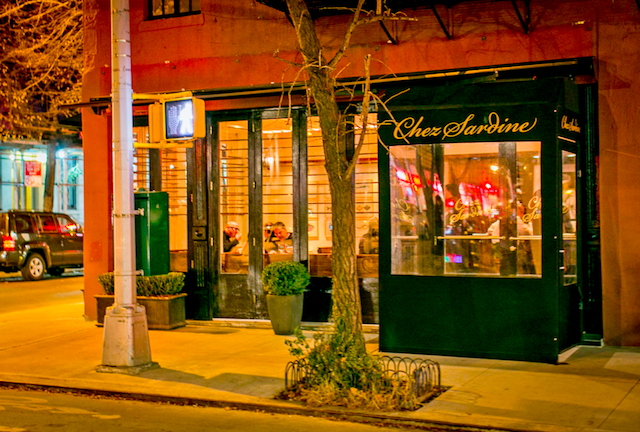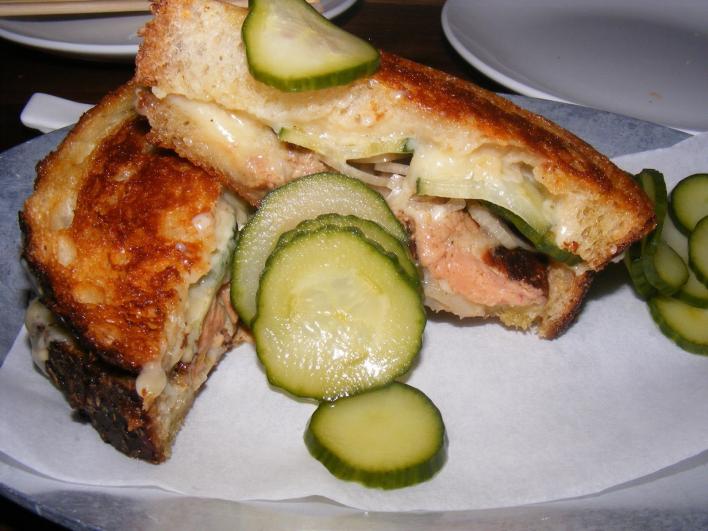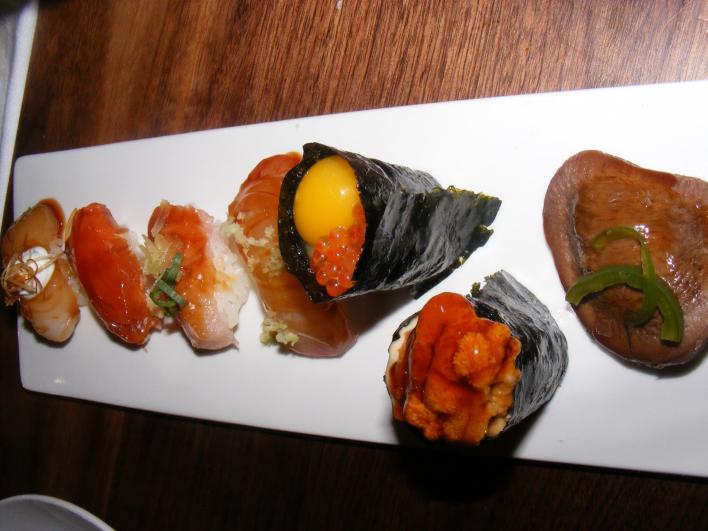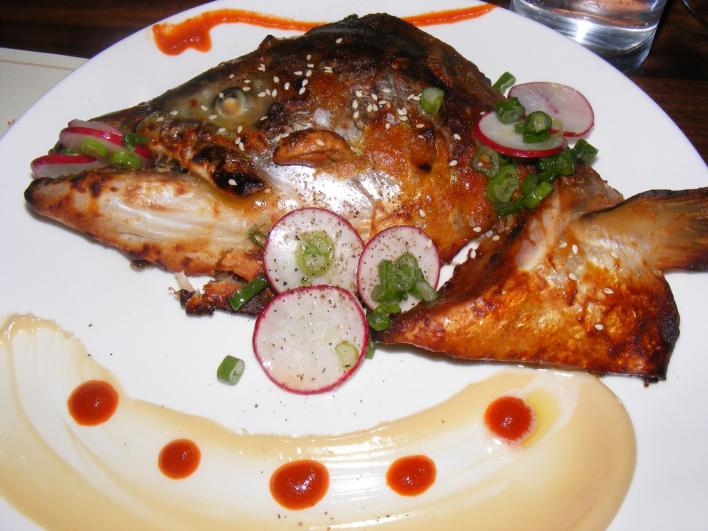 Izkaya with a twist: Chez Sardine...
Izkaya with a twist: Chez Sardine
New York Times call it the "Asian Stoner Food" and we couldn't agree more. It's Gourmet Stoner Heaven! A quick glance of the menu you'll find Foie-Gras Smoked Cheddar Grill-Cheese, Braised pork & unagi hand roll, Hamachi with crispy pork rinds... OH My~...!
All was revealed when Chez Sardine opened in late November, and as it turned out, Mr. Brunet-Benkritly remained quite true to tradition, while adding his own signature flair and skill to each and every dish. The silkiness of a piece of Hamachi is enhanced by pieces of crispy pork rinds. A hand roll features sweet unagi combined with tender braised pork in a harmonious relationship that speaks volumes with regards to taste. Uni and chopped beef are another odd couple that surprisingly make sense in sushi form, the briny co-mingling with the meaty to good effect. Even sushi made out of beef tongue, ponzu and jalapeno may sound blasphemous, until a bite banishes any doubts, with its skillful mix of tart, heat and umami.
Hamachi with chicharrones reads like a declaration of war, but no. The pork skins add crunch and a savoriness that deepens as you chew and that is kept in check by pickled ginger. And Arctic char, cured with sugar and lime zest and smoked, makes for sushi you could happily eat for breakfast...
photo credit: the food doc