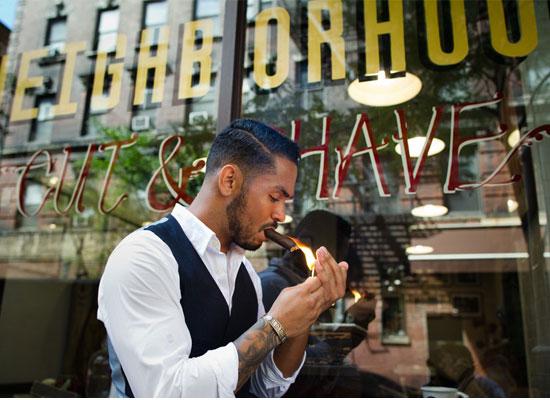 Neighborhood Cut & Shave...
Neighborhood Cut & Shave
Owner and master barber Alex Nunez was tired of seeing barbershop culture disappear. So, he decided to open a place with an atmosphere reminiscent of the 19th and early 20th century.
"I wanted to bring back the authentic and masculine barbershop where a guy can feel at home," he says. His clients can come in, chat, and on the weekends, get a pretty mean Manhattan.
Nunez says that the shop also pays a lot of attention to details, down to the smell, which is a homemade concoction of organic Bay Rum.