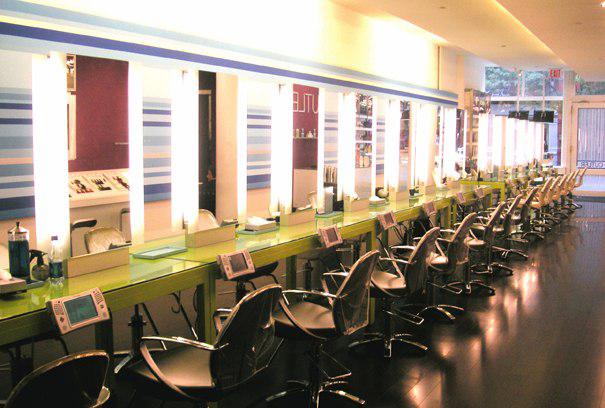 Rodney Cutler Salon: "From Runway to Reality"...
Rodney Cutler Salon: "From Runway to Reality"
"This vibrant and creative soirée fuses together runway and reality looks to create a hairstyle that will make head turns wherever you go." -NewYork Girl Style
Midtown
SoHo
Park Avenue
NY Mag Review:
This is a lovely upscale salon with a very gracious and caring owner who is utterly customer oriented. He is approachable, interested, involved and disarmingly modest for such a high end shop. Highly recommended. Unparalleled customer service.

Bridal
Rodney Cutler's low-key salons—favorites for highlights—deliver unpretentious (but never boring) styles. Wedding updos start at $150. The bridal package ($270-$400) includes a shampoo, blow-dry, styling, and makeup application. A consultation is included; a trial run is $125.
Gilt Editor
If you're reading this backstage at the tents of Fashion Week, chances are an expert from Cutler Salons is already working on your hair. But even if your runway is just a Manhattan sidewalk, you can still get the chance to get styled like the fiercest model... Cutler has three sleekly designed, buzzing Manhattan locations. Rodney Cutler opened the first of his eponymous salons in 2001 after he had distinguished himself as one of Bumble & Bumble's top stylists. Over the years, the Aussie-born Cutler has become recognized for his state-of-the-art techniques to create lustrous and healthy—and sexy—hair. He continues to grow his long list of celebrity clients, which includes Fergie, Rachael Ray, Jamie King and Jordin Sparks, in addition to regular work for top magazines shoots and TV shows. And, of course, fashion shows. Cutler can't wait to style yours.
Locations
Midtown: 47 West 57th Street (Cross Streets: 5th and 6th Aves)
tele: 212.308.3838
SoHo: 465 West Broadway
tele: 212.308.3838
Park Avenue
Gansevoort Park Avenue: 420 Park Ave South
tele: 646.380.5336