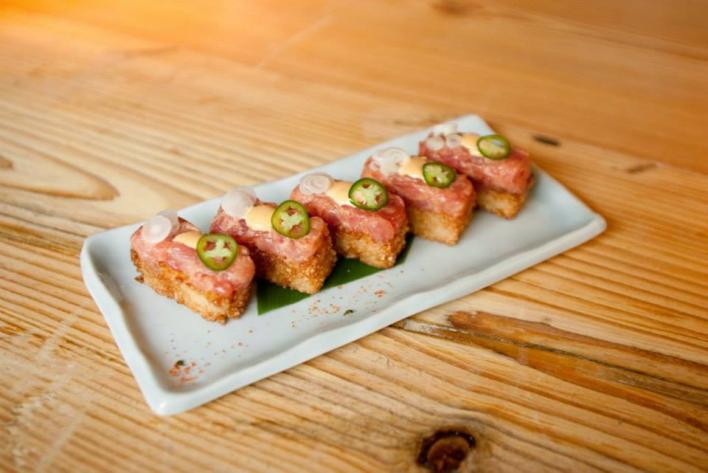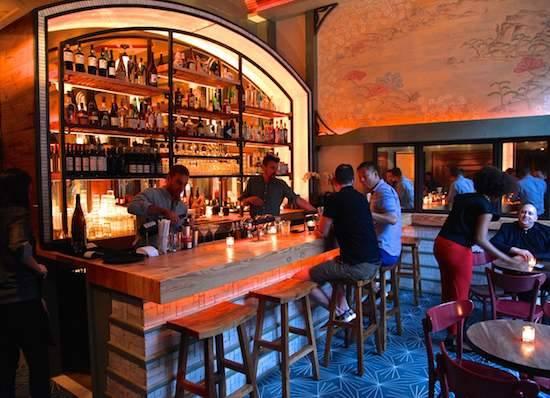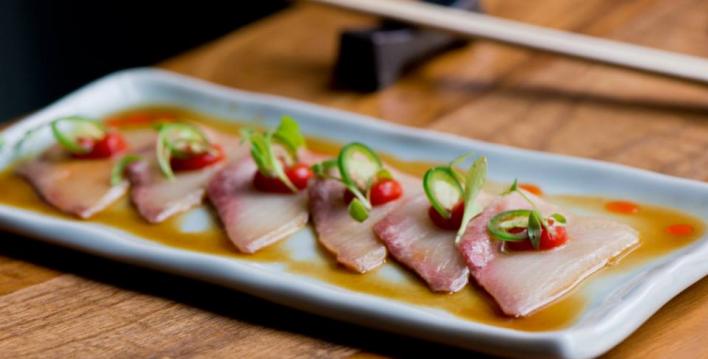 Cherry Izakaya Brooklyn | NYC 70's Tokyo-Inspired Dining...
Cherry Izakaya Brooklyn | NYC 70's Tokyo-Inspired Dining
Find a little blast from the past when you visit Cherry Izakaya in Brooklyn. A 1970s Tokyo inspiration, the restaurant brings Japan boom era to life in the heart of Brooklyn's Williamsburg designed in reclaimed wood, murals by local artists and an old Pachinko machine.
The bar area has stairs leading up to the dining room with a blend of regular tables and banquettes to give a casual feel, and a view of the semi-opened kitchen. A nifty private dining room is also available per request.
The casual feel doesn't detract from the formal elegance and the price isn't encouraging spur of the moment drop-ins but rather suggests a more planned experience. The cozy eating spots are just right for dates or celebrating a special occasion.
What to eat?
The varied menu offers up soups and salads that run from $5.50 for miso soup to ramen noodle salad at $8. Both hot and cold zensai (appetizer) offerings have tuna tarts at $14 or stuffed calamari(with chorizo black rice) for $9.50. Skewers range $7 to $15, from chicken meatballs to pork belly variety. Gyozas, vegetarian at $5 to foie-gras short-rib $9.50. Sushis are good and fresh, instead of dipping in soy sauce, you get a miniature paintbrush to paint it on. For large plate $21 - $26, such as honey ginger soy chicken and the miso-glazed sea bass.
Sake is the main beverage of choice but selection of cocktails are also available including more than a few featuring Japanese whiskeys.