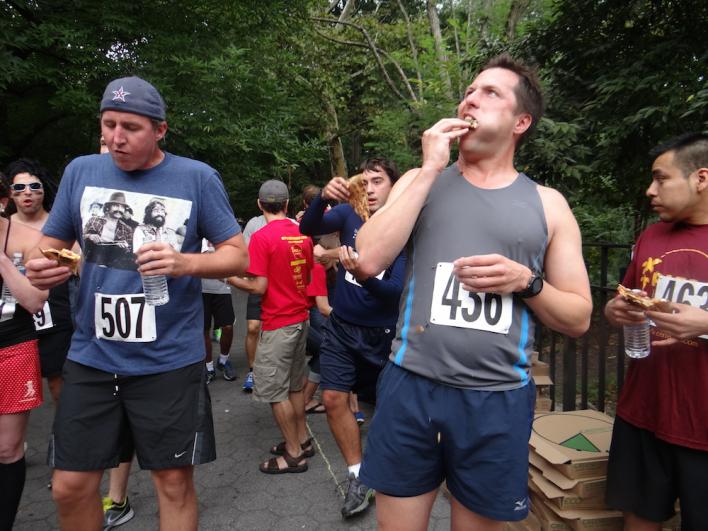 NYC Pizza Run...
NYC Pizza Run
What's better than running for New York pizza? Doing the NYC Pizza Run!
It's an annual challenge in where participating runners are to complete a two mile run while eating pizza at the checkpoints throughout the course. The race is open to anyone with a love of pizza or running.
Registration cost is $50 which includes an official race bib to use at the pizza pit stops; a NYC Pizza Run t-shirt, three slices of pizza from Pizza by Cer te, a gift bag or goodies and free after-party drink. Of course there are also prizes for the first, second and third place finishers.