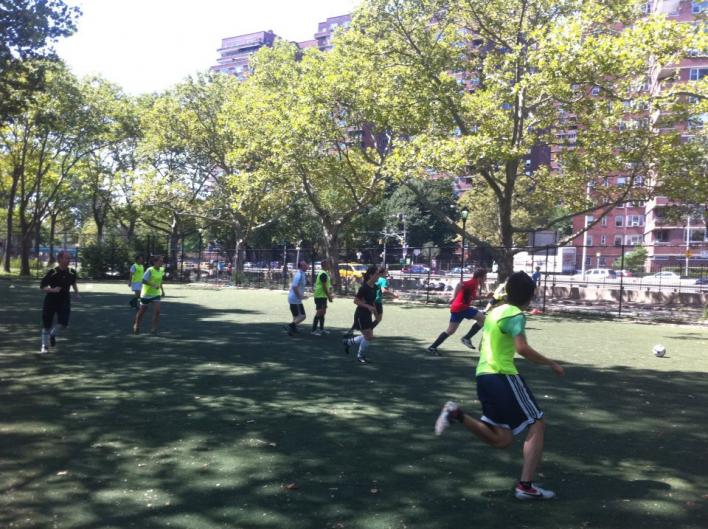 Sharpen Your Soccer Skills: 510 Soccer...
Sharpen Your Soccer Skills: 510 Soccer
510 Soccer offers clinics, individual coaching, and team training for adults looking to boost their basic soccer skills and push themselves a bit extra.
With over 12 years of professional experience in soccer education, coaches Tom Hunt (Head of Physical Education at The British International School of NY, with a BS in Sport and Exercise Development) and Craig Stant (certified by the NSCAA, player for LIU Men's Soccer Team) have coached wide ranges of ages and abilities. Offering various classes on ball handling, defending, team strategy and tactics; players can participate in 2 sessions for $150, otherwise an individual session is $95. Currently, all clinics take place at East River Park, Grant Street Mini Field (on the turf) in Manhattan. Each class is limited to 12 players per class, so early registration is both urged and encouraged.
Classes are currently aimed at intermediate soccer players. You can learn the basics at 510soccer's Ball Skills course, which, over the course of four weeks, you'll learn the art of passing, receiving, dribbling and turning.
A four-week session of one class per week is priced at $95, however if a player would like to take two classes at once, the total is $150 - and you can even pay on the field with credit cards!