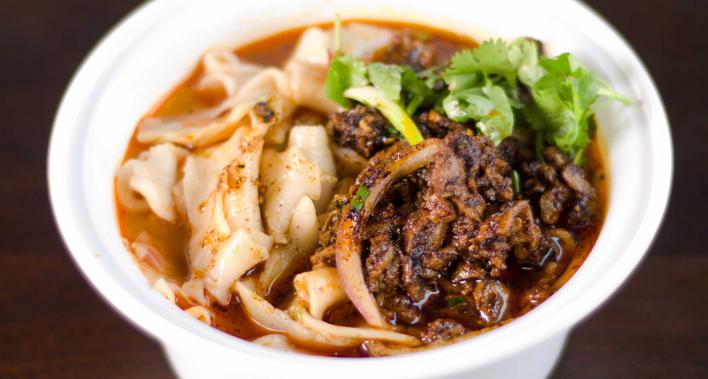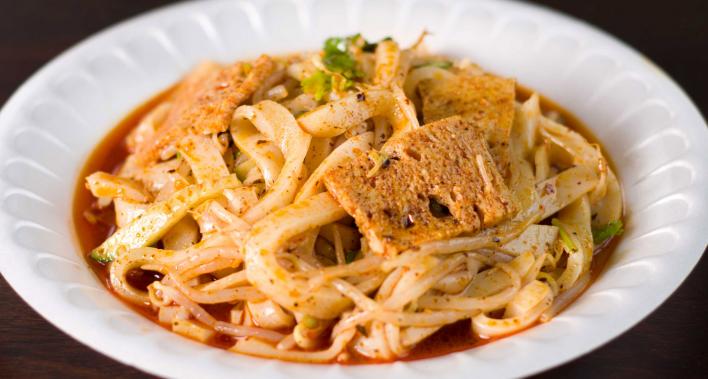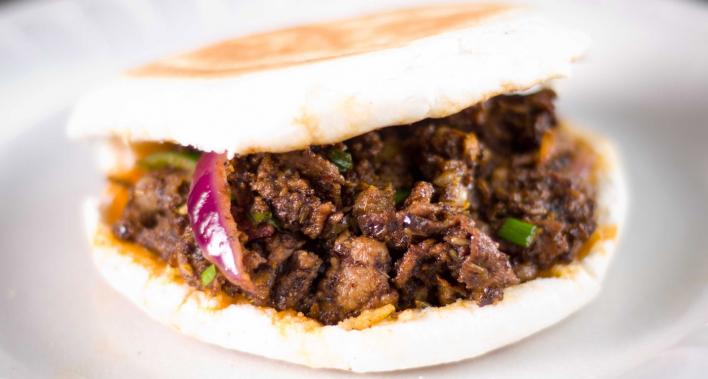 Xi'An Famous Foods: NYC's Chinese Noodle House with Mid-East Flair ...
Xi'An Famous Foods: NYC's Chinese Noodle House with Mid-East Flair
There is a reason Anthony Bourdain asked the Wang family, owners of Xi'An Famous Foods, to be a featured vendor at Bourdain Market, a new dining experience based on Asian open-market centers expected to open in New York City later this year.
From Xi'An's delicious signature lamb and pork burgers served on house-made flatbread, noodles, soups, and other specialties - there is a generous selection of delectable Chinese dishes to choose from. The spicy cumin lamb with hand-pulled noodles, liangpi "cold skin" noodles, lamb pao mo soup, and wide hand-pulled "biang biang" noodles - are a nice sampling of this chainlet's recommended selections.
Xi'An dishes are spiked with Middle Eastern flavors, and the food selections at Xi'An's five New York City locations are no different. The exotic, spicy flavors originate from Xi'an, the capital of Shaanxi province in northwest China, home of the famous Terra Cotta warriors and hometown of the founder of this growing family-owned business which also has four additional locations in Queens and Brooklyn.
This Chinese food chainlet encourages you to taste your noodle selection on location after the dishes are freshly delivered from the kitchen. That way you'll get the best possible Xi'an Famous Foods experience.