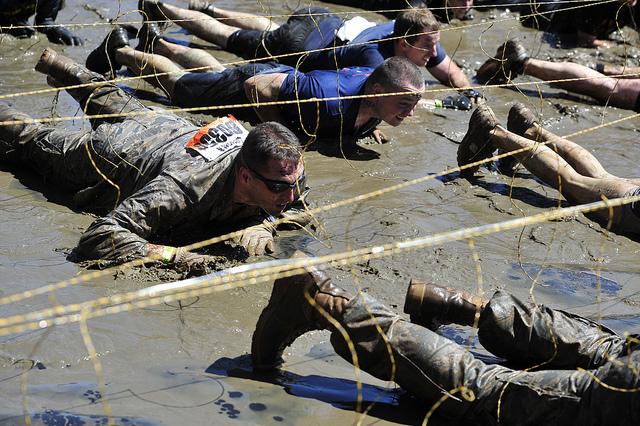 Tough Mudder Tri-State 2015...
Tough Mudder Tri-State 2015
This famous dirty 10-12 mile obstacle course is back in Liberty State Park - Jersey City, and it's all about challenging the personal boundaries and testing your limits.
Facing high climbs and deep mud pits as well as 20 obstacles, you'll need strength, stamina, teamwork and mental toughness to complete the course; and at the end you'll earn well-deserved beer, gears as well as sense of accomplishment for overcoming challenging exercises. The goal isn't to win, but to build relationships/ teamwork and along the way, reach the end with a story to tell.
Admission Fee
Early Enrollment is $155-$165 by July 30th.
Last year the final two Mudders are available at $185 for the Final Entry and the Weekend Entry will cost $220. There is also a mandatory $15 insurance fee with registration.
Anyone interested in pushing themselves and not afraid of a little mud are welcome.
photo credit: 621st The 621st Contingency Response Wing
Sat, November 07th 2015
to
Sun, November 08th 2015