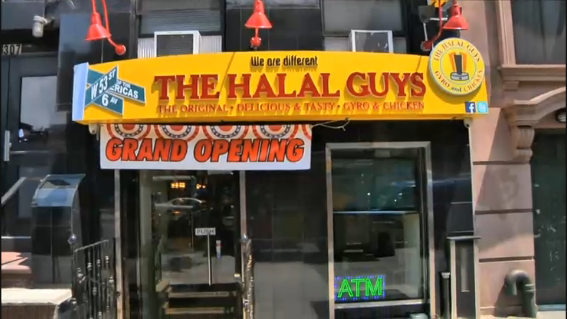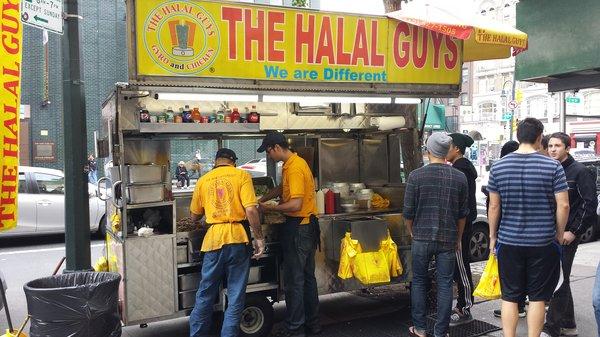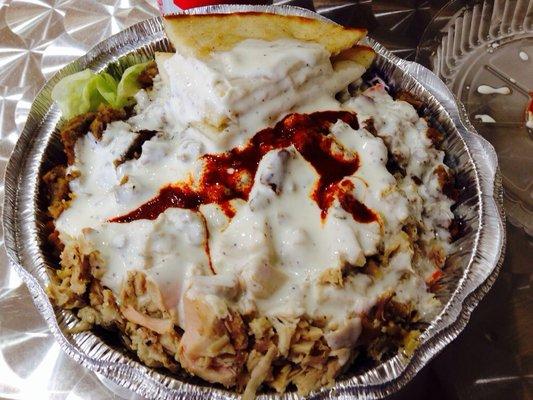 The Halal Guys Restaurant in the East Village...
The Halal Guys Restaurant in the East Village
The iconic Halal Guys of 53rd and 6th avenue have now expanded into a brick and mortar location. Everything that one loved about the corner location can now be enjoyed in this restaurant form and the iconic white sauce is not to be skimped on.
For the uninitiated, Men, women, boys and girls are all welcome to enjoy the famous "Chicken and Gyro Combo over Rice". And even those who aren't the biggest fans of Middle Eastern cuisine are turned into believers with one bite from the chicken and rice bowl with white and a dash of red sauce for a kick.
The portions are generous with a hefty portion of yellow cooked rice, your choice of lamb or chicken seasoned to perfection and your choice of sauce. To spend less than 10 bucks and enjoy quality ingredients is rare.