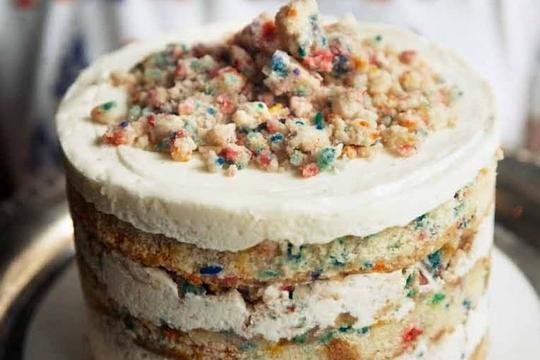 Momofuku Milk Bar...
Momofuku Milk Bar
David Chang's unconventional East Village bakery Momofuku Milk Bar can be summed up as delightful, imaginative and delicious - where pastry chef Christina Tosi's fashion up yummy pork buns and luscious desserts. Before serving Ssäm Bar's first Tristar strawberry shortcake, Noodle Bar's kooky soft-serve and Ko's deep-fried apple pie, Christina Tosi, was at WD-50 and Bouley. Now at Milk Bar, in the words of Tosi herself, she's "Dairy Queen with pork buns.
Best dishes includes Crack Pie, Cereal-milk soft-serve ice cream, chocolate-chocolate cookie, corn cookie, blueberry-cream cookie, candy-bar pie, brownie pie, chocolate cake with yellow-cake icing, banana cake with hazelnut crunch, Chinese-sausage focaccia.