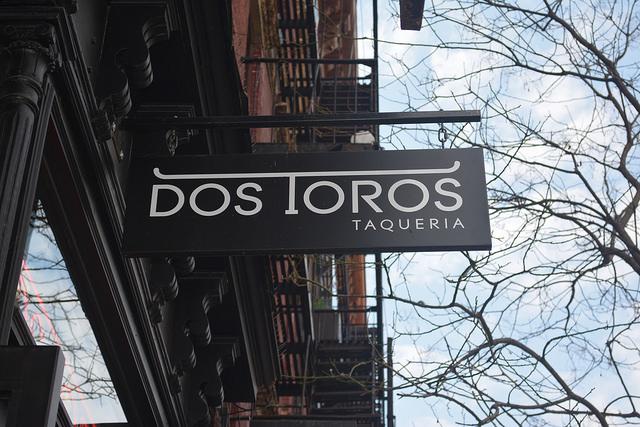 Fresh Mexican Burritos - West Coast Way | Dos Toros Taqueria...
Fresh Mexican Burritos - West Coast Way | Dos Toros Taqueria
Combining fresh, local ingredients with a true love of Mexican food, Dos Toros Taqueria brings hearty burritos and quesadillas with ingredients hitting your palate like freshly picked from the garden. While the menu may look small, it is completely customizable to any combinations you crave - your food preference, allergy, and aversions are weighed to create a Mexicana masterpiece.
Expect fresh natural flavors such as beef to tastes like a really good steak, clean creamy guacamoles, vegetable options in overstuffed burritos craft right before your eyes.
According to New York Times " the quesadilla is the biggest surprise. At most taquerias, it's the under-performer, a second-string dish. The version at Dos Toros is a marquee player.
A flour tortilla crisped on the griddle with a thin slice of Jack cheese (it melts better), the quesadilla is piled with meat and topped with pico de gallo and hot sauce. Folded into thirds, it keeps its crunch until the last bite, less gooey disk than blistered dosa.
The carnitas are juicy and rich, the pork seared, slow-cooked then seared again. The carne asada is marinated flap steak (a flavorful cut similar to skirt) grilled to a perfectly pink medium-rare."
Multiple Locations Available
photo credit: Yelp Inc.