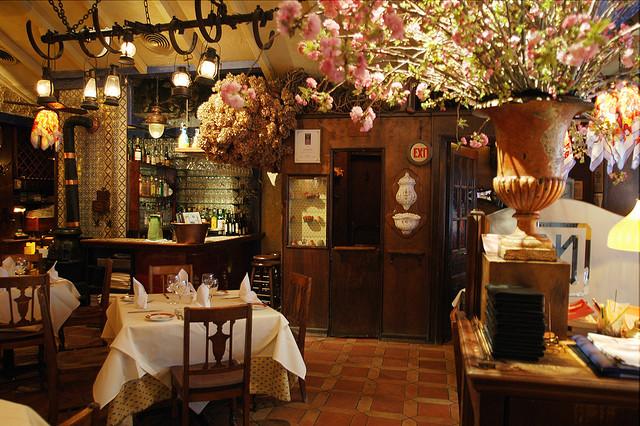 A Little Piece of France in Sutton Place - La Mangeoire...
A Little Piece of France in Sutton Place - La Mangeoire
For 35 years, La Mangeoire has been a staple for classic French cuisine in Sutton Place neighborhood of Midtown Manhattan. And after over 3 decades, it still manages to keep both their menu and focus fresh and new. Chef Christian Delouvrier continues to elevate the cuisine by applying his own flair to classic French country cooking, his signature Poulet Fermier Rôti or roasted chicken, is crisped to perfection on the skin but tender and juicy on the inside; seafood dishes includes the roasted wild bass fillet in black truffle broth & chanterelles mushrooms or the house "Mouclade" – mussels with white wine broth, shallots, crème fraîche & thyme. La Mangeoire also boast a notable selection of wines, curated by the owner, Gerard Donato and features a mix of reasonably priced "French country" wines from Provence and Gascony as well as those from more famous regions like Bordeaux and the Rhone and a few from California and Italy. More like a little corner in France, come in with a group to enjoy a meal or celebrate a special occasion in a romantic ambiance, rustic décor and lush flower arrangements.
For best deal, La Mangeoire offers up price fixed lunches for $25 or dinners for $42 allowing patrons to taste their signature dishes without breaking the bank. There is also a five-course Chef Delouvrier Tasting Menu for $89.
photo credit: La Mangeoire, Zagat Buzz