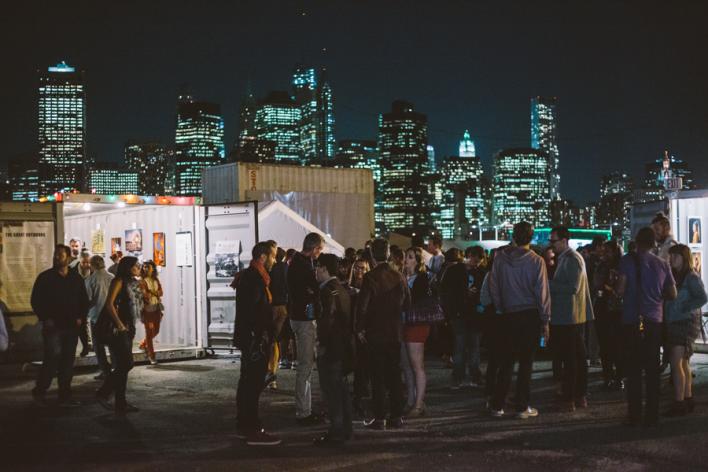 Art Festival: PHOTOVILLE 2014...
Art Festival: PHOTOVILLE 2014
Photoville

New York City's FREE premier photo destination produced by United Photo Industries – is a modular venue built from re-purposed shipping containers.

Combining photo exhibitions, outdoor photo installations, talks, workshops, and night-time multimedia projections, PHOTOVILLE welcomed 58,000 visitors during its sophomore year in 2013 and is projected to reach over 80,000 visitors in 2014. PHOTOVILLE will also coincide and partner with the DUMBO Arts Festival, The Brooklyn Book Festival and the Atlantic Antic in Brooklyn!

By creating a physical platform for photographers of all stripes to come together and interact, Photoville provides a unique opportunity to engage with a diverse, yet uniquely targeted audience – a veritable cross-section of the world photographic community.

Immersion and interactivity are at the heart of what makes Photoville such a successful and popular event – allowing it to become the largest annual photographic event in New York City, and among the most-attended photographic events nationwide in its second year.

Thu, September 18th 2014
to
Sun, September 28th 2014