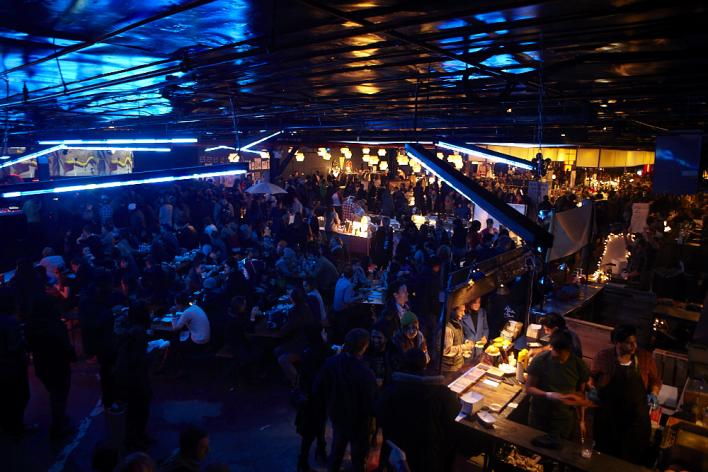 Night Market: The Brooklyn Night Bazaar...
Night Market: The Brooklyn Night Bazaar
The Brooklyn Night Bazaar is now a year-round bustling vendor fair: think Etsy but in REAL LIFE. Gorgeous hand-crafted items, live music, mini golf, scrumptious food, fabulous spirits - oh, and it's every single weekend, so you don't have to buy all your gifts and handmade beauties at once. Completely free market to enter, at Greenpoint, every Fridays and Saturdays from 6pm - midnight. It's a 2400 square foot pretzel factory by day - and don't worry, the smell is to DIE for. Check it out one weekend - y'know, unless you just hate fun and food and free WiFi and creativity.
The intention comes across as soon as you step inside—the Bazaar is nothing if not a loving showcase for worthwhile local projects—but make no mistake: they're still throwing a very good party.